Are you looking for Realtor WordPress themes to start your very own real-estate-related business or blog websites? If that is the case. Then these 7 Best Free Realtor WordPress Themes are for you! You can use these feature-rich themes to design an ultimate eCommerce real estate solution for professional companies or individuals. So, without any further delay, let's start our collection.
List Of Best Free Realtor WordPress Themes
1. Real Estate Salient
2. Construction Realestate
3. Real Estate Realtor
4. Real Estate Management
5. NexProperty
6. Dream Home
7. Real Esatate Property
Also Read:
Best Premium WordPress Themes for Free
Best Free WordPress Themes with Sliders
1. Real Estate Salient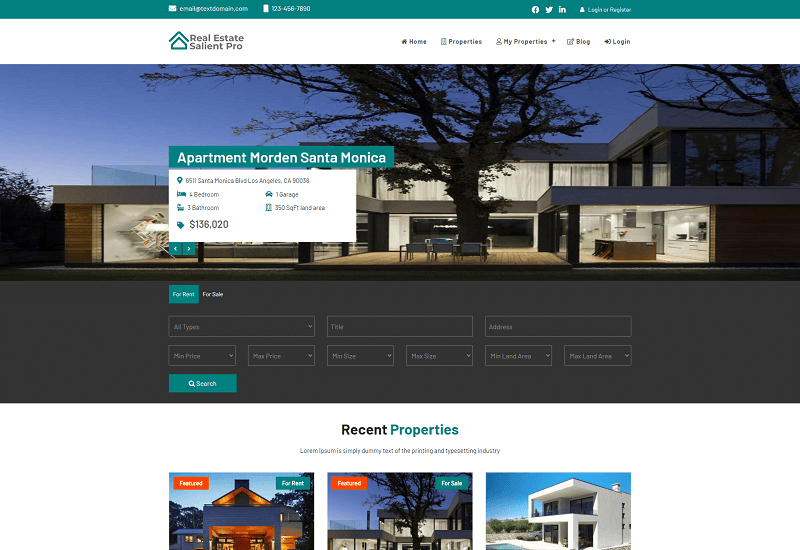 It is a free business theme with an elegant inbuilt slider perfect for real estate agencies, realtors, brokers, etc. Furthermore, the design of Real Estate Salient gives your business a modern-day look. Besides this, it is compatible with the Essential real estate plugin, which allows you to handle all property inclusion, maintain agency, invoices, etc.
Furthermore, this feature-loaded realtor theme offers many exclusive features that capture the attention of your visitors. These features include Premium Design, One Click Demo Import, 2 Inbuilt Home Page, 3 Difference Sliders, Rich Slider Animations, Blog/Property Slider Option, Google Maps, and more. With the help of these features, you can easily showcase and promote your property and other stuff online.
2. Construction Realestate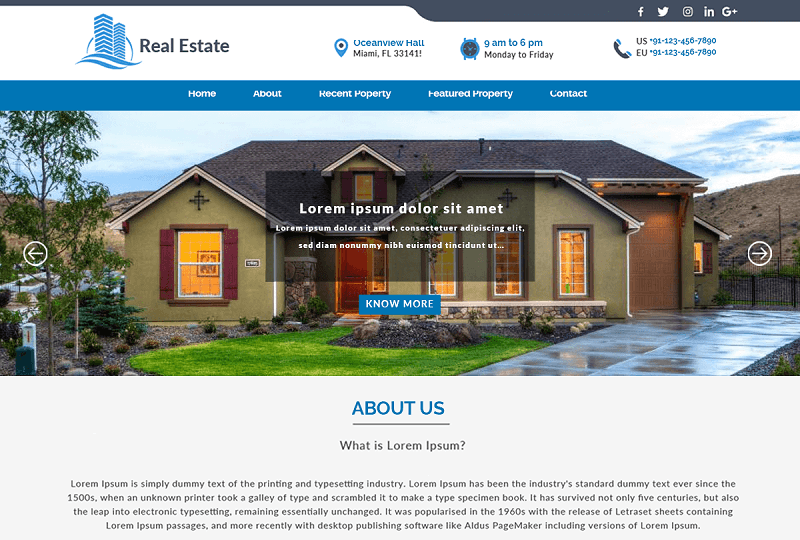 Construction Realestate is an ideal solution for all real estate-related websites. Its design is refined & flawless, and advanced set of customization options to build a professional real estate business site. Construction Realestate is excellent for showcasing your property, services, and work using social media integration. Also, this robust WP theme is built on Bootstrap, which makes it responsive and cross-browser compatible.
In addition to this, Construction Realestate offers an appealing design and secure and clean codes coded according to WordPress web standards. The stunning realtor theme includes features like eye-catching buttons, sliders, Microformats, banners, a custom menu, and footer widgets to match the style of your business.
3. Real Estate Realtor
This free WP theme is perfect for property dealers, real estate agents, builders, architects, interior designers, estate advisors, etc. Furthermore, the Real Estate Realtor theme is Super Flexible and offers retina-ready design to showcase crystal clear property images and images related to your real estate work. Real Estate Realtor is based on a blend of colors and light and dark combinations, including relevant imagery to design beautifully professional sites.
Also, this WordPress realtor theme offers many splendid features like Call To Action Buttons, a Justified Gallery, a Featured Posts Widget, Custom Fonts, Custom Menus, and many more. Besides this, the Real Estate Realtor theme gives you plenty of resources to get started with your website. And it plays a significant role in boosting conversions.
4. Real Estate Management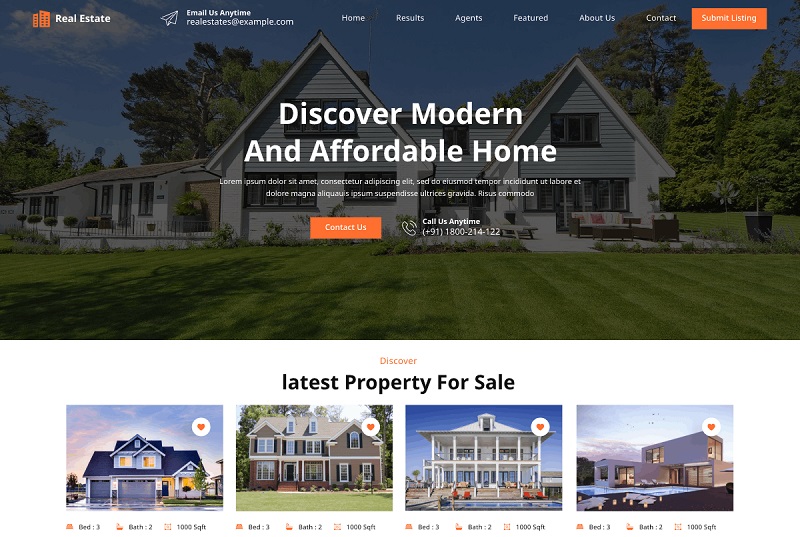 The Real Estate Management theme is next on our list of the Best free Realtor WordPress themes. It is a sophisticated realtor theme with clean designs and Precise content to create splendid rental businesses, residence realtors, property dealers, real estate amenities, etc., sites. Also, the Real Estate Management theme offers demo content with a pre-built interface to make your web development faster with customization.
Besides this, Real Estate Management has Email marketing options and new trendsetters to catch potential clients. The Real Estate Management theme is also compatible with WooCommerce to manage deals with third parties by direct contracting services. Furthermore, it is Gutenberg and Elementor Ready, so you can easily create and customize your site.
5. NexProperty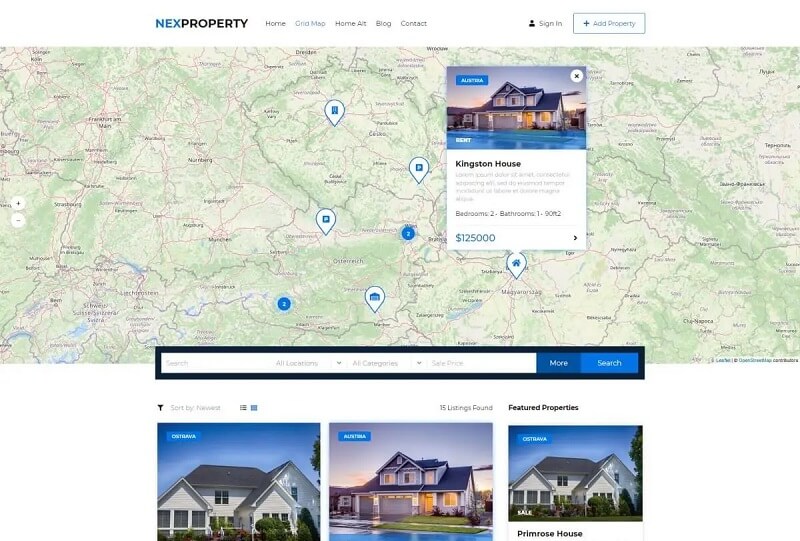 The NexProperty theme is a modern Real Estate Directory Listing theme perfect for all kinds of Real Estate and Realtor websites. You can also use the NexProperty theme for Classified Directory or Listings Business websites. The NexProperty WP theme offers various attractive features to help you upscale your real estate business. Also, this gorgeous realtor theme has visual modification options to keep up with the latest visual trends.
Besides this, the NexProperty theme is highly responsive with features like Manage Listings, Categories, Fields, Select listings agent, Manage indoor amenities, Manage outdoor amenities, Multimedia fields integration, etc. The NexProperty theme also gives you Browser and Elementor compatibility, so don't think double and try NexProperty now!
6. Dream Home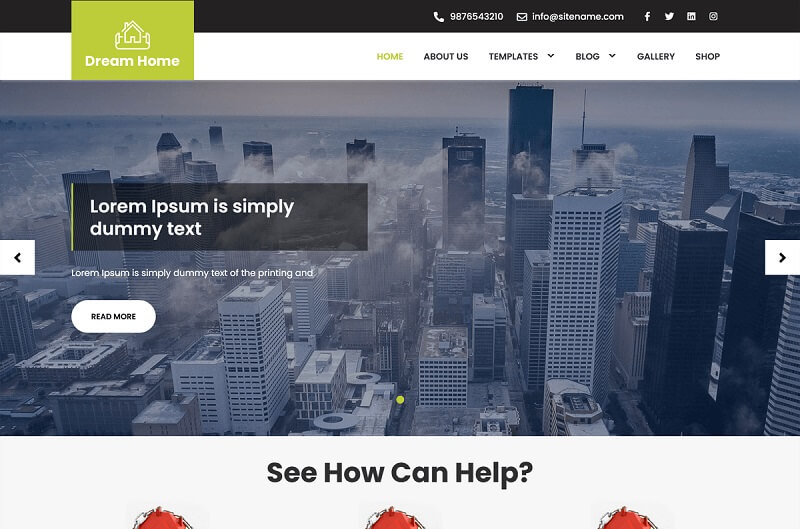 Dream Home is another free responsive real estate WP theme developed to serve all types of realtors, real estate, or other business needs. Furthermore, it is a multipurpose retina-ready theme, delivering all the essential features like Google fonts, background images, color coding, logo, or widgets. Also, this realtor WP theme comes with demos and WooCommerce integration to make all financial transactions easier and more secure.
Besides this, every element of this theme is customizable, so you can easily customize the Dream Home according to your business need. Dream Home offers a clean, stunning design with fast loading, making it work flawlessly on mobile phones. It is translation-ready, SEO-optimized, and compatible with popular plugins to help you put your business in the spotlight.
7. Real Esatate Property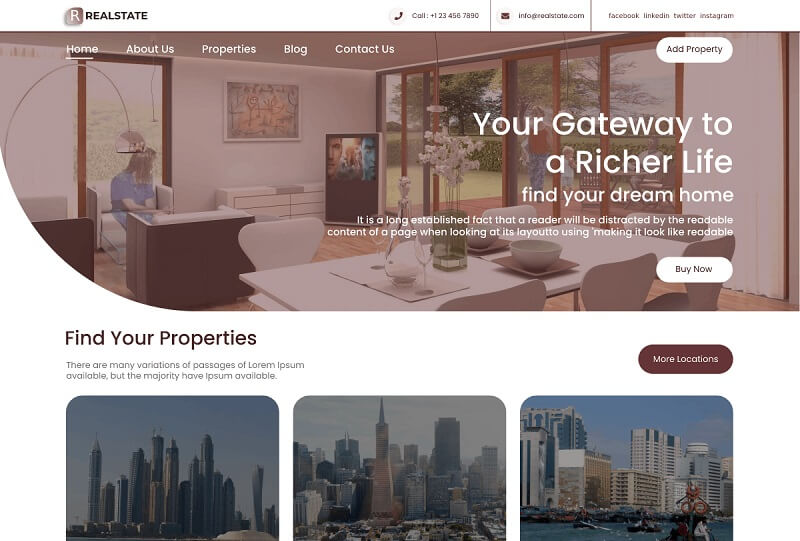 It is a modern and fully customizable free WP theme with a design suitable for building a beautiful website for real estate businesses, estate agents, property businesses, realtors, etc. With the Real Esatate Property theme, you can easily build websites with a minimal approach. Besides this, the Bootstrap framework makes Real Esatate Property a powerful WP theme that you can easily modify.
The Real Esatate Property theme offers a wonderful Banner, and various Sections, such as Testimonials, Team, etc., to share different aspects of your business. Furthermore, its personalization options let you redesign it without writing any codes. Also, this stunning realtor theme gives you Call to Action Buttons (CTA) to make the website interactive and direct visitors.
Conclusion:
Realtor WordPress Themes gives you an easy and attractive way to promote your real estate business. They are designed to help agents maximize their online presence, improve online marketing and grow their business by creating a professional website with all the tools needed for success. Also, they are easy to use, give you up-to-date WordPress features, and help you attract more customers. So, pick a theme and start your realtor business journey.