An Amazing Collection of the Best Free Watch Store WordPress Themes for Online watch stores or watch-selling sites!
The craze for online shopping is not new; people love to buy stuff online, including jewelry, watches, and even groceries. Therefore, more and more businesses are going online. However, it's easier said than done, especially if you are running a business that requires the touch or feel of the product. Like, a watch business, where people can't go with just a look they want to try or feel the product. Therefore, it becomes challenging for watch stores to run successfully online.
Many online watch stores use a visually appealing professional theme for their business site that allows them to show pixel-perfect retina images of watches in either 2D or 3D view or let them add a video of a product for better customer engagement.
In this post, we will bring you the Best Free Watch Store WordPress Theme that allows you to create an online watch shop in no time.
List Of Best Free Watch Store WordPress Themes
1. Watch Store
2. VW Storefront
3. Advance Ecommerce Store
4. BB Ecommerce Store
5. Multivendor Marketplace
6. Digital Storefront
7. Fashion Estore
Also, Read:
Best Free WordPress Themes with Sliders
Best Free Digital Download WordPress Themes
1. Watch Store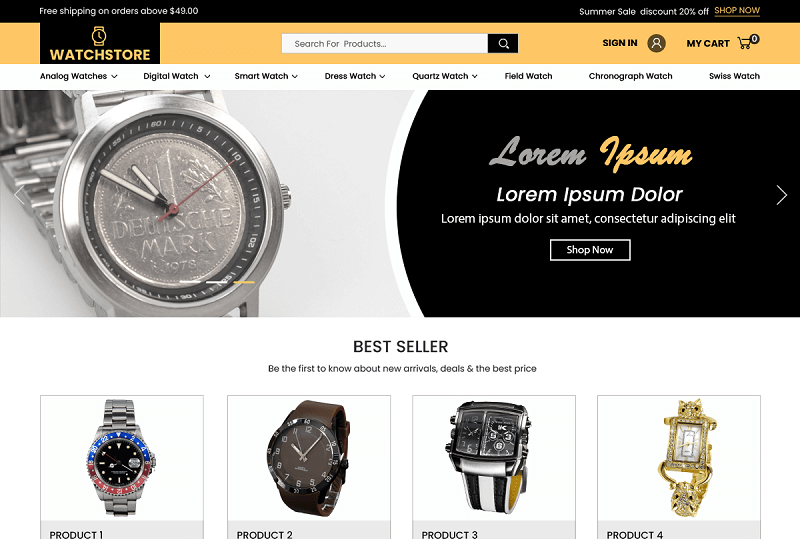 Watch Store is the flawless WP theme for apparel-related products, including luxury watches, jewelry, glasses, etc. This watch store theme has a Call to Action Button, Social Options, Custom Color, Footer Widgets, Sticky Header, and more to set up your watch store. Also, the Watch Store WP theme has Woocommerce compatible and allows you to display your captivating watch models while updating new and famous models on the market flexibly and efficiently.
Besides, Watch Store has a professionally framed design fused with dynamic style and animation effects. Also, this gorgeous watch theme allows you to maintain your site through its outstanding features. And you attract more traffic, increase your online reach, and grow your business with this theme.
2. VW Storefront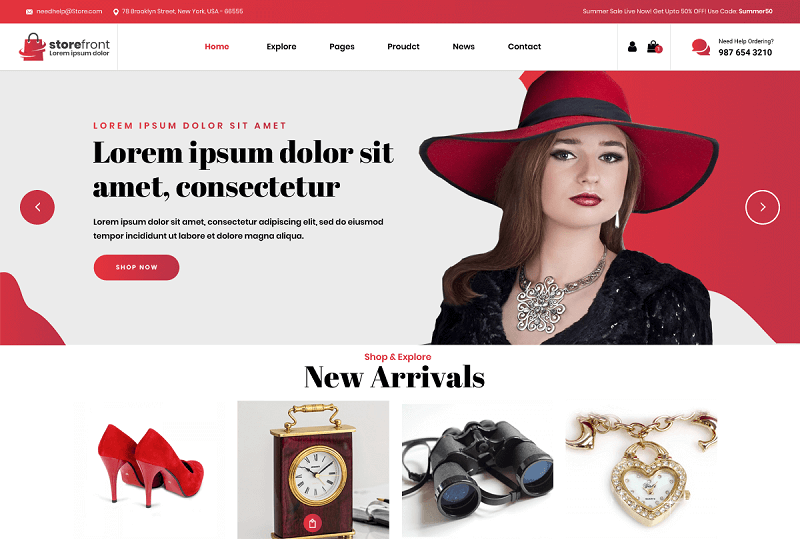 VW Storefront is also a free, feature-rich WP theme excellent for establishing any kind of online shopping store, including Fashion Shops, Affiliate Stores, Watch Stores, E Bazaar, and Accessories sites. Also, the VW Storefront WP theme has a ravishing, stylish design with unlimited color customizations. Furthermore, this watch store theme has a Built-in Feature Slider and Custom widgets, letting you create a lightweight and streamlined website for your online watch store.
Besides this, the VW Storefront has all the fundamental WooCommerce features and WooCommerce add-on support for setting up online stores and selling products. Also, this splendid theme comes with a well-documented guide and social sharing options. The VW Storefront theme lets you transform everything from start to end using its customization options.
3. Advance Ecommerce Store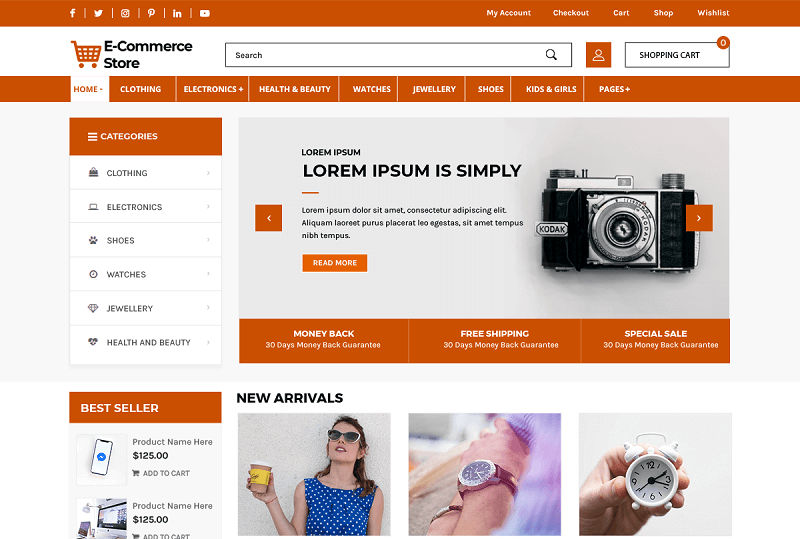 This stylish, engaging, and robust WP theme is an ideal pick for all types of online shops and storefront sites striving to establish themself in the online world or expand their scope of products. Also, Advance Ecommerce Store has various options, which make your designing process easier. Besides this, Advance Ecommerce Store has outstanding social media integrations and shows edge-cutting performance on different devices.
Furthermore, the Advance Ecommerce Store theme has clean codes and in-built Sliders for showcasing your best deals, offers, or best-selling products. Also, this fascinating watch store theme has a Call to Action Button (CTA), color options, translation-ready, and personalization options to create sites dealing with the business of selling products online.
4. BB Ecommerce Store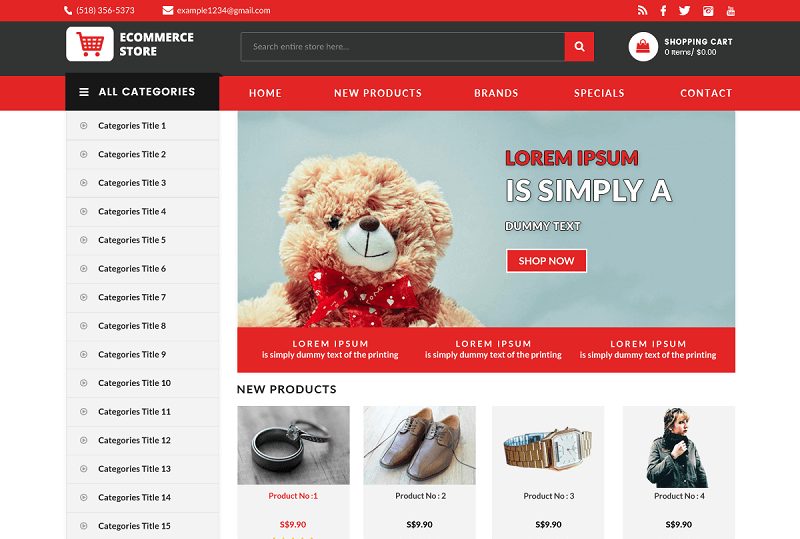 BB Ecommerce Store is a multi-functional WP theme with elegant design and dynamic functionality. Its stylish design and smooth coding standard make it ideal for your online watch store or other eCommerce sites to have an impactful online presence. Also, BB Ecommerce Store has Customizer theme options, social options, and CTA buttons to get clicks and nurture leads into sales.
Furthermore, BB Ecommerce Store delivers numerous impressive features, including options for shortcodes and hooks. The BB Ecommerce Store theme also has elegant grid layout options, background image, and color, SEO optimized, fully responsive, and fast loading speed for better Customer experience while they are on your web page.
5. Multivendor Marketplace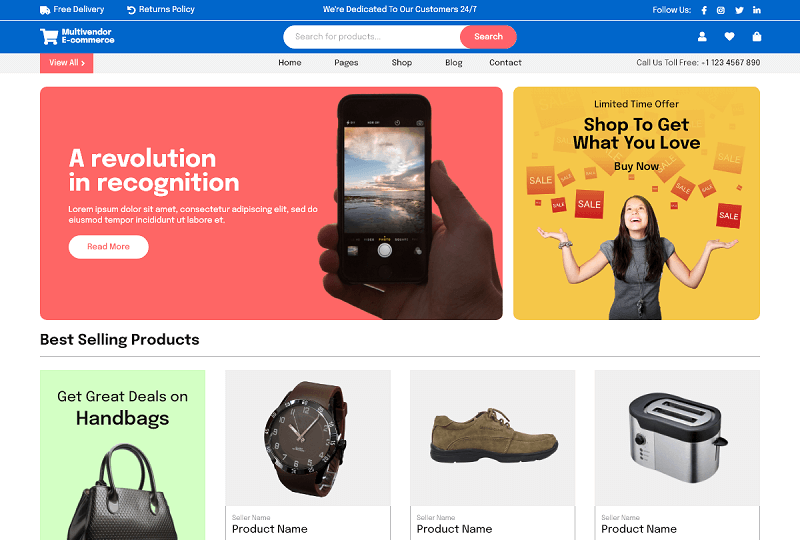 Multivendor ecommerce is another powerful yet sophisticated WP theme perfect for fashion stores, marketplace, jewelry stores, watch stores, and online clothing products sites. It is a gracefully crafted design with an inbuilt dedicated shop page, Retina-ready images, and customization options. Also, Multivendor ecommerce offers beautiful pages and responsive layouts that can adjust to any device.
Furthermore, this incredible theme matches perfectly with the Essential Woocommerce plugins that help users handle all product inclusion, customers, invoices, and almost everything related to eCommerce sites. Besides this, the best thing about Multivendor ecommerce is that it enables you to add products or site functionalities if you want.
6. Digital Storefront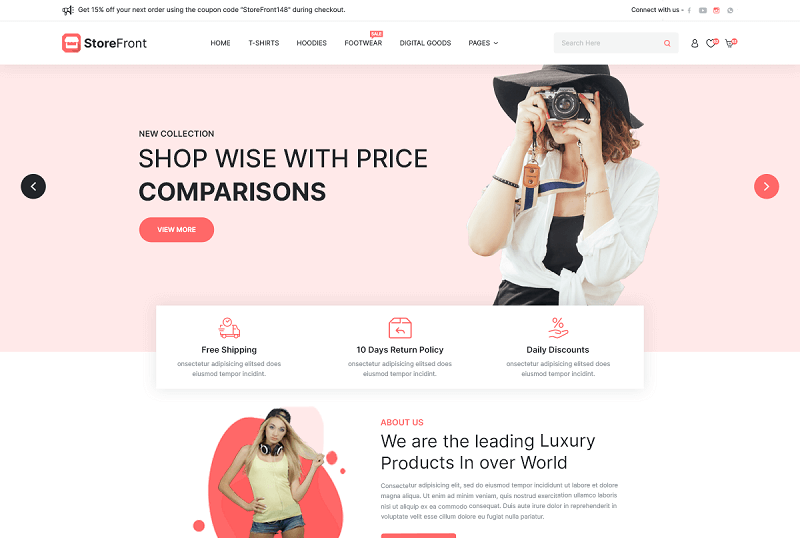 It is developed by The Magnifico. You can use this theme to create your eCommerce store for watches, jewelry, Fashion, etc. The Digital Storefront is a professional, modern WP theme with a visually appealing, adorable design allowing you to start your online watch store in no time. Besides this, Digital Storefront has WooCommerce Features, Social Icons, Retina Images, and Faster page load times.
Also, this watch store theme supports static front pages with dynamic sections, and the Bootstrap framework design makes it easy to use. Also, the Digital Storefront theme has mobile-friendly that looks perfect on any device and features you need to meet customers' expectations and deliver them a superior user experience!
7. Fashion Estore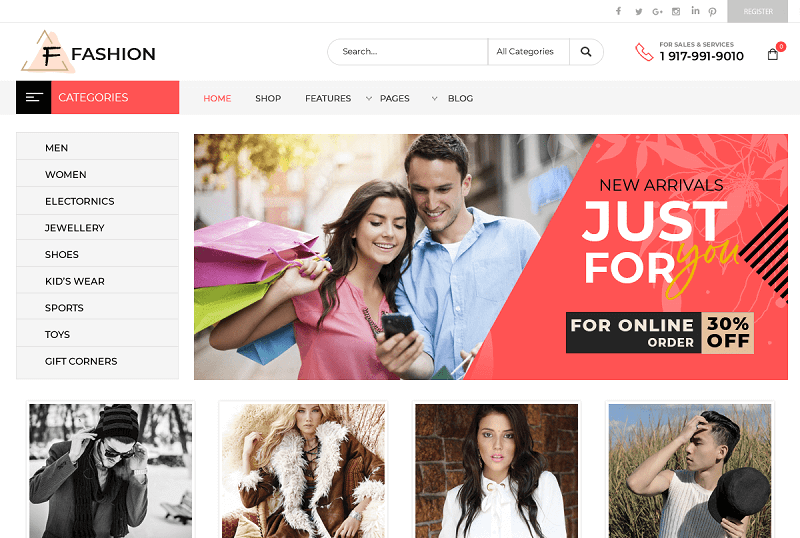 We are ending this list of the best free Watch Store WordPress themes with an exceptionally sophisticated eCommerce theme- Fashion Estore. It is a sales-oriented theme that strives to deliver super attractive fashion or accessory store sites that look professional and attractive. Furthermore, this stunning theme gives you a modern, multifunctional layout optimized for SEO.
Besides this, the Fashion Estore theme provides many monetizing features along with an intuitive options panel to customize the design. In addition to this, the Fashion Estore theme has interactive elements that you add to your desired places. And you can also translate its web pages into many languages.
Conclusion:
This round-up of WordPress Themes allows you to display product information in the best possible way and help customers or visitors make a buying decision by showing high-quality images of the watches. They all are responsive and WooCommerce-ready with little functionality difference. So, explore all these themes and find a perfect match for your online watch business.