Discover the game-changing power of MotoPress WordPress add-ons and plugins. Take your website to the next level with these innovative tools!
Have you ever wondered about the reason for WordPress's popularity? While there are multiple other Content Management Systems like Joomla and Drupal, as well as online website builders like Wix and Bubble, WordPress often emerges as the preferred choice in the realm of online project creation. It caters to a range of needs, from personal blogs and small business websites to more complex online portals. In fact, website founders select WordPress in half of all cases.
The answer to this preference lies in its excellent internal structure and user-friendly interface, which aims to streamline the experience for website administrators and end users. Additionally, a vast array of plugins and templates have been created as a consequence, which serve as special modules that significantly extend the basic capabilities of WordPress. Overall, this synergistic process of WP dominance can be attributed to the multiple developer teams that have contributed to creating this vast ecosystem.
One of these teams working in the WordPress space, specifically in the sub-niche of products related to appointment reservations and hotel bookings, is MotoPress. Their contribution cannot be overstated: due to the efforts of this group of developers, over 60 various offerings have been created. These range from plugins and add-ons to WordPress templates and supplementary services, all of which facilitate successful business endeavors for those involved in enterprises functioning on an hourly basis or renting out properties.
MotoPress Game-Changing WordPress Add-ons and Plugins
The following paragraphs provide an overview of selected products created by the MotoPress team. For instance, their flagship offering is the WordPress appointment booking plugin, which is designed to streamline operations for gyms, barbershops, beauty studios, and similar establishments. The Hotel Booking plugin is the go-to solution for property owners looking to rent out their spaces. Additionally, several add-ons, which will be reviewed, extend the capabilities of these basic plugins. So, if you operate within these or similar industries, continue reading as the information provided will definitely be beneficial for you.
One of the Best WordPress Plugins for Appointment and Scheduling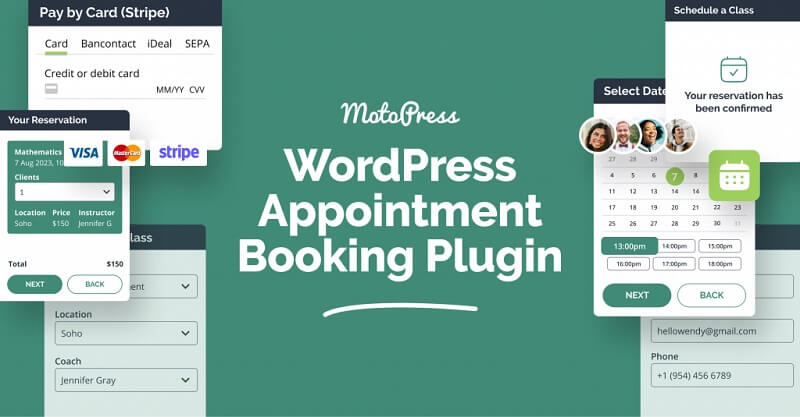 A variety of appointment-based businesses such as beauty salons, medical centers, educational institutions, barbershops, fitness centers, and more will benefit from the implementation of the Appointment Booking Plugin on their websites. Why? This tool streamlines the booking process, allowing customers to view available slots, choose services, and book appointments directly on your site. Also, the plugin facilitates online and on-site payments through multiple gateways.
Enhancing user engagement, this extension offers a step-by-step booking wizard, automated reminders, and email or SMS notifications to keep staff and clients informed about appointment statuses. It supports multiple services and employee management, allowing for individual staff calendars, service pricing adjustments per staff member, and flexible scheduling including breaks and holidays. The plugin's compatibility with Google Analytics helps in tracking e-commerce data, providing valuable insights for service conversion strategies.
With its comprehensive toolset, the plugin not only simplifies appointment management but also provides widgets for showcasing team members, services, and locations, enhancing the overall website functionality. It supports multiple languages and integrates seamlessly with popular page builders like Elementor, and Divi, ensuring a smooth customization experience. Whether you are a solopreneur, run a small establishment, or manage a multi-location business, this plugin adapts to various operational scales, making appointment scheduling and management efficient and user-friendly.
WordPress Hotel Booking Plugin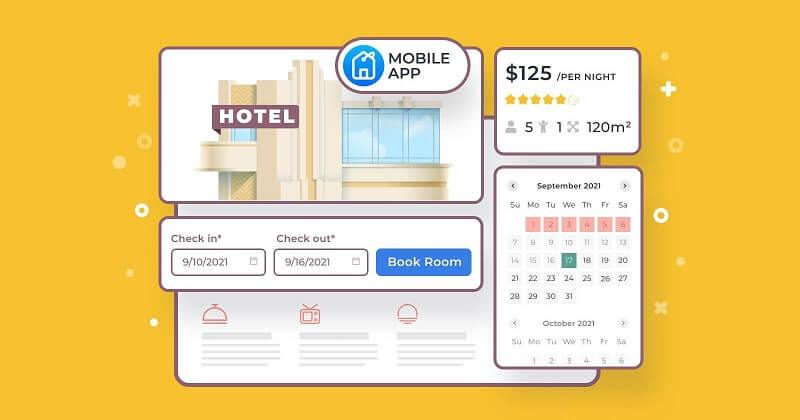 This tool is your go-to solution for handling all property booking needs on your site. It significantly eases the management of hotels, vacation rentals, and other similar establishments like bed and breakfasts, guest houses, or hostels. You get a powerhouse of features all in one place: a sturdy booking engine, real-time availability calendars for transparency, and iCal channel management to stay in sync with popular travel platforms like Airbnb and Booking.com.
Enhancing the user experience is central to the plugin's design. It allows for an intuitive property search and booking process, where guests can easily find suitable accommodations using custom search fields, view detailed property listings with amenities, images, and rates, and check real-time availability. They can book multiple rooms in one go, with the system smartly recommending accommodations based on guest numbers. The extension also caters perfectly to the needs of property owners by offering a centralized admin bookings calendar and an efficient way to manage reservations.
Further making this plugin a compelling choice is its extensive customization and integration capabilities. It's translation-ready with almost 20 languages supported, ensuring a wider reach for non-English speaking audiences. It harmoniously blends with your existing WordPress theme and is compatible with popular page builders. For more technical control, developers have access to a variety of actions, filters, and a REST API for managing data. Moreover, the Hotel Booking mobile app allows for on-the-go management, enabling you to handle reservations and view guest information from your smartphone.
WordPress Contact Form Addon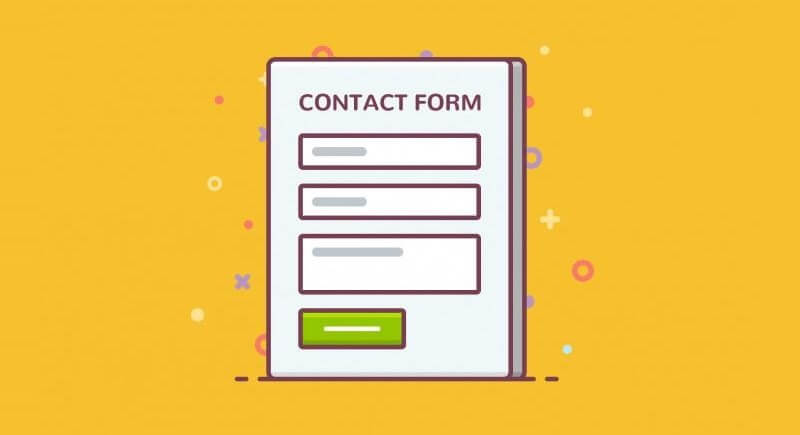 This complimentary tool for Content Editor (a visual page builder similar to Elementor), facilitates the effortless creation of contact interfaces. Website owners can design diverse forms by utilizing a rich assortment of field types including text, email, telephone, text areas, and more. The creation process is intuitive, allowing for the visual addition of validated fields; thus extending the functionality of a website to collect not just messages, but also orders, feedback, reviews, and other types of user-generated content.
One of the notable features of this add-on is its built-in Google reCAPTCHA; which provides robust spam protection to ensure only genuine interactions on your forms. The flexibility extends to styling where site owners can apply custom styles to individual fields or the entire form; making each of them uniquely tailored to match your site's aesthetics. Furthermore, the forms are lightweight, and will not bog down your site's performance while still maintaining a professional look and user-friendly experience.
Managing the data collected through these forms is streamlined. The add-on provides multiple email templates allowing administrators to construct body messages for each form, ensuring that the emails received are well-structured and easy to read. Additionally, the field validation guarantees that the data entered by the visitors adhere to the expected formats. Installation and setup are straightforward, with clear steps provided for adding new widgets, configuring field properties, and setting up reCAPTCHA API keys and email templates.
Appointment Booking WooCommerce Payments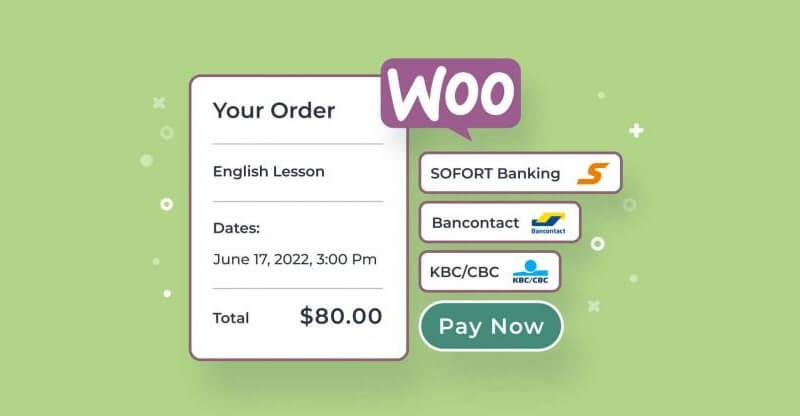 The WooCommerce Payments add-on is a seamless solution designed to vastly enhance payment processing capabilities for the Appointment Booking plugin. By adding this extra tool, you unlock a wide range of local and international payment options thanks to WooCommerce; the top e-commerce plugin on WordPress. This not only amplifies the convenience for your clients but also significantly simplifies your access to robust e-commerce solutions, without the need for additional development resources.
Setting up this add-on is straightforward: upon installation and activation; you create a WooCommerce product that your clients will pay for (for instance "one hour in a barbershop"). The journey from selecting a service and appointment time to making a payment is streamlined for your clients. They choose their preferred payment gateway at checkout, and upon a successful transaction; the reservation is automatically registered and synchronized within your system; eliminating any manual intervention and ensuring real-time updates.
This add-on is a game changer for a broad spectrum of website owners, thanks to its compatibility with different versions of the Appointment Booking plugin and the WooCommerce extension. Once you get it up and running, you'll open doors to a world of possibilities with access to over 90 international payment gateways including Sofort Banking and Bancontact. Overall, it significantly enhances the default payment capabilities of the Appointment Booking plugin; serving as a valuable instrument helping to elevate the user experience for your customers.
Closing Thoughts
The journey through the realm of WordPress is often likened to navigating through an endless cosmos, each plugin, add-on, and template representing a star that adds to the brilliance of the digital skies. MotoPress, with its diverse range of offerings, shines brightly, illuminating the path for those in the appointment and hotel booking spheres.
In a landscape where the competition is fierce, and the stakes are high, having a reliable, efficient, and user-friendly booking system isn't just a luxury, it's a necessity. The Appointment Booking and Hotel Booking plugins from MotoPress aren't just about filling slots and rooms; they are about creating seamless experiences, both for the administrators and the end-users.
Furthermore, add-ons like Contact Form and WooCommerce Payments for Appointment Booking plugin; extend the bridge of functionality even further, proving that with the right tools, the sky is the limit. Ultimately, all of these offerings exemplify how MotoPress doesn't just stop at meeting the basic needs but goes a mile further to ensure every aspect of the user interaction is catered for, from the initial contact to the final payment.