After activating Slider Slideshow Pro, you will find a Slider Slideshow Pro tab inside your WP Dashboard menu items. Go to Slider Slideshow Pro > Create a Layout to make an attractive image slider. Check the screenshot below and follow these points: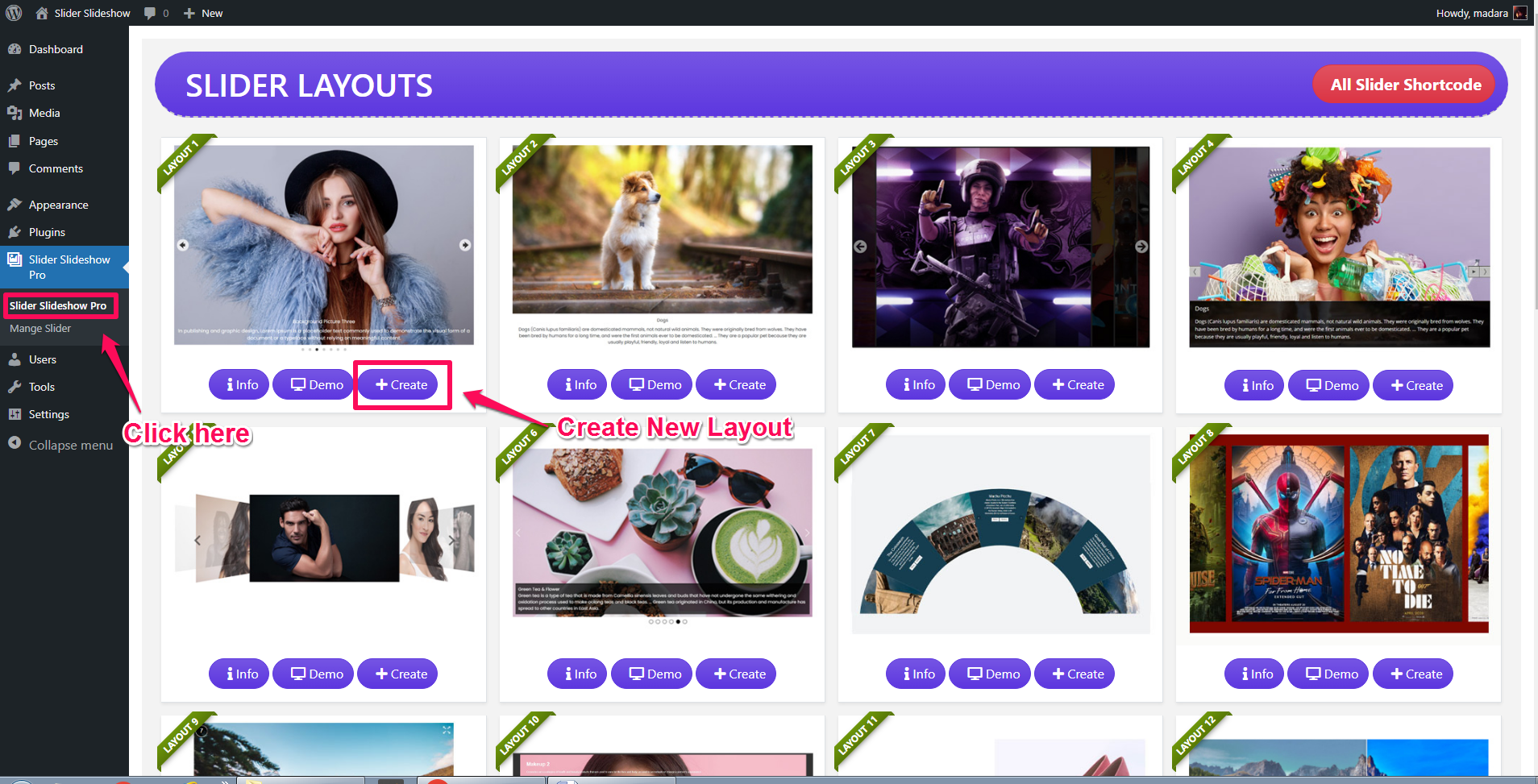 1. Go to Select Slideshow Pro and select the layout
2. You can also add a layout name and add new image slides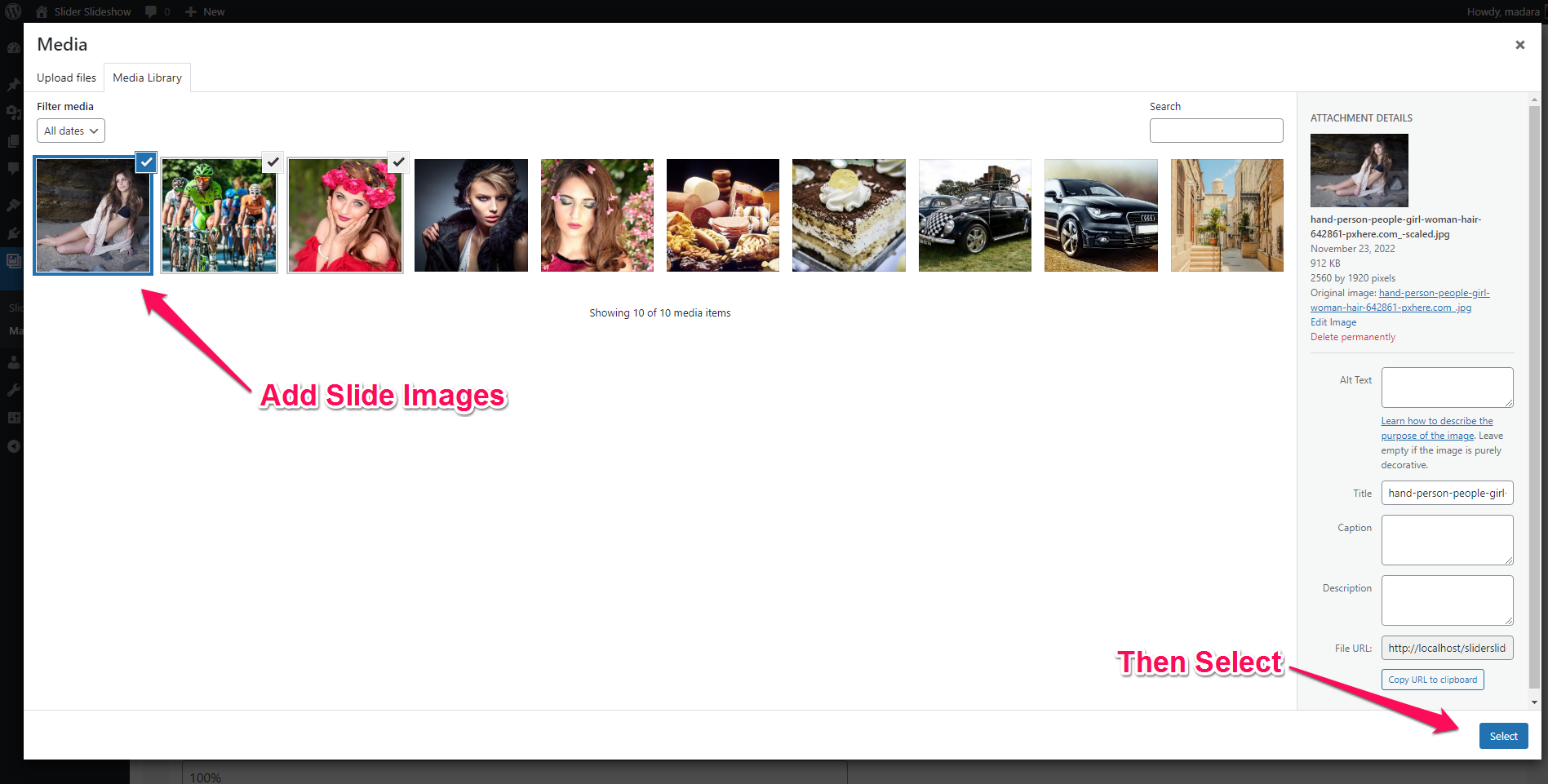 3. Add images for slides and select.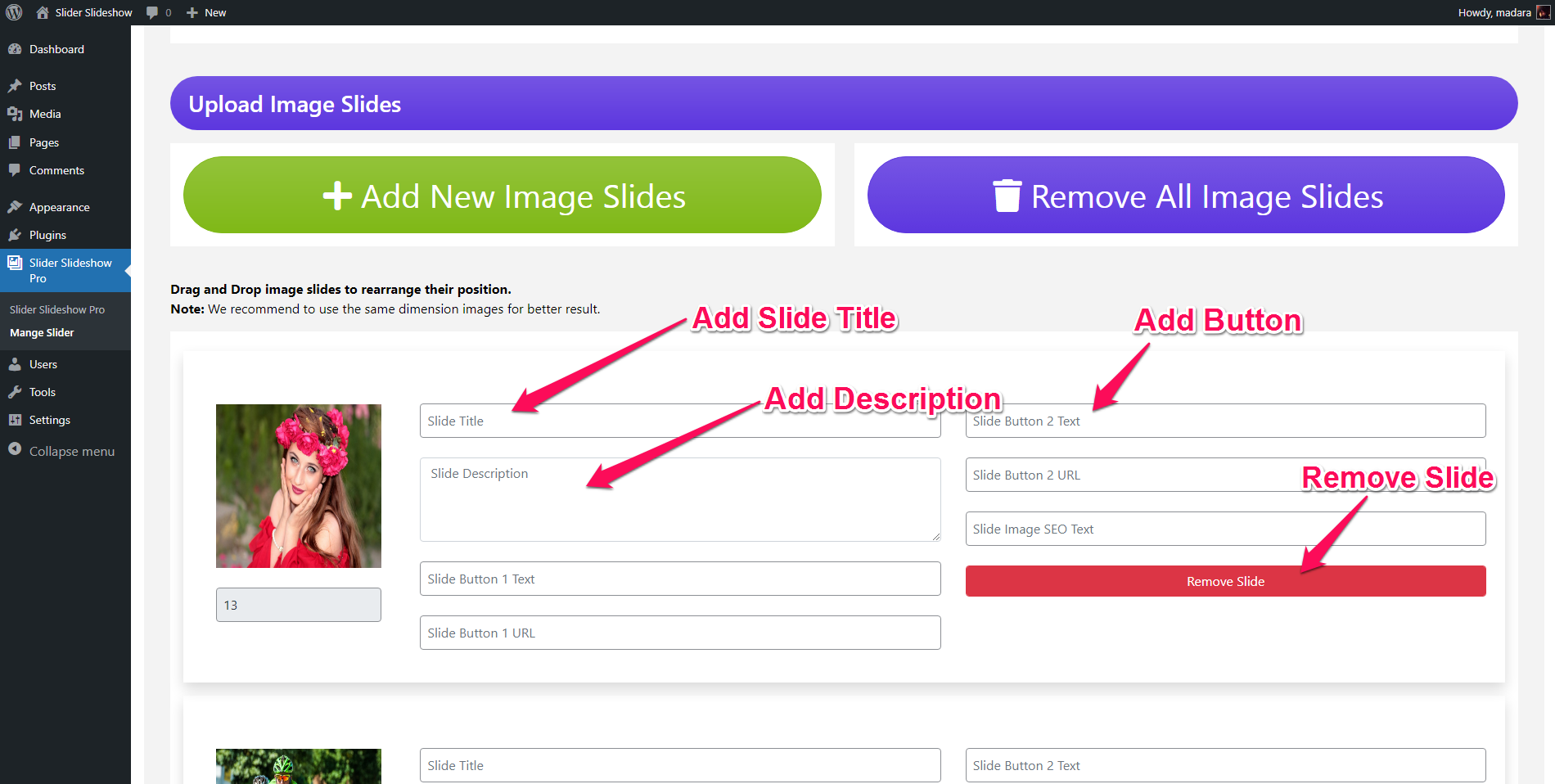 4. Add Title, Description, Button 1, and Button 2
5. You can also remove the slide.