Online libraries, listings, and directories are no doubt very useful and very demanding. And its requirement continues to grow in the future as well. Besides this, people also love reading books and magazines online. Therefore, online library websites can be a good line of work to invest your time and money. So, if you want to create an online library or online book or magazine reading sites, here are the 7 Best free library WordPress themes you can try.
List Of Best Free Library WordPress Themes
1. Getwid Base
2. Library Books
3. Education Insight
4. Katib Writers
5. Digital Books
6. VW Book Store
7. SocialLive
Also Read:
Best Free WordPress Themes with Sliders
Best Free Digital Download WordPress Themes
1. Getwid Base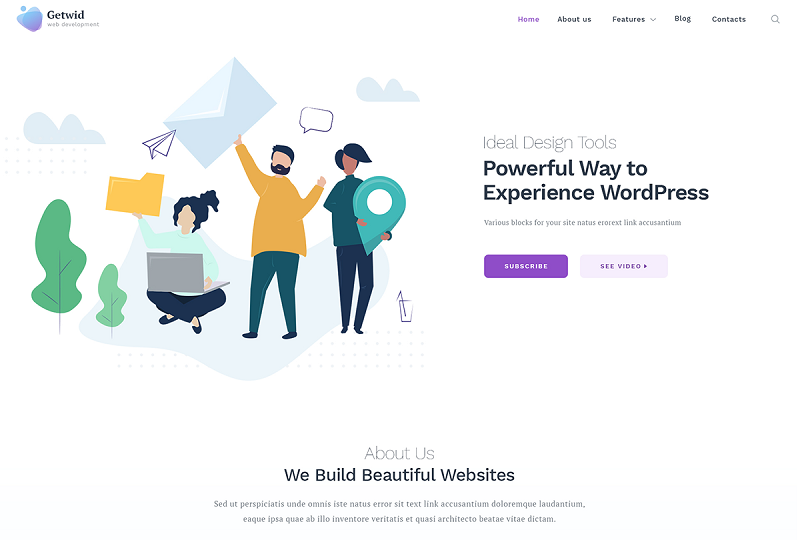 Getwid Base WordPress theme is a stunning design with modern features specifically tailored for e-commerce websites and shops and can be used to create online stores for a wide range of products, including fashion, shoes, jewelry, sports, technology, and mobile devices. The theme has been optimized with a lightweight design and SEO-friendly codes to ensure quick loading and faster page load times. It also features interactive elements, such as the Call to Action Button (CTA) and various social media icons, that make it easy for users to engage with your website. The theme's design is well-crafted with attention to detail, making it a great option for creating an eye-catching and professional-looking website for your book-related business.
2. Library Books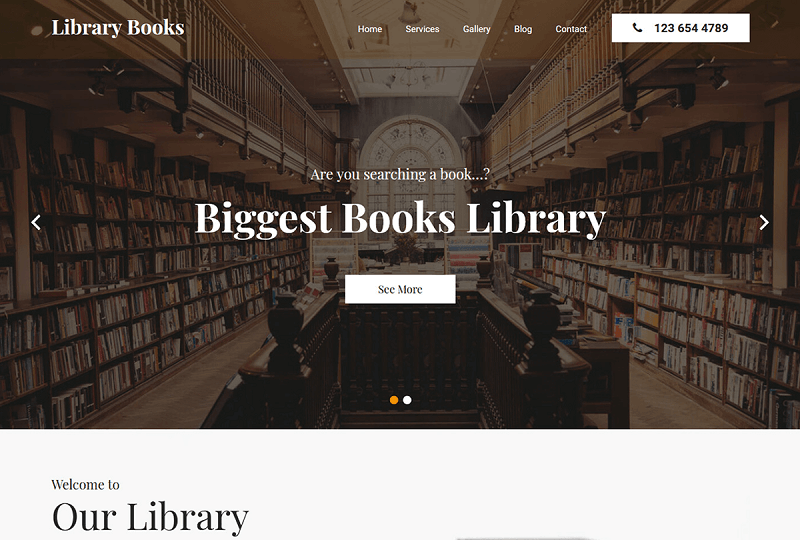 Second, on the list is the Library Books WordPress theme. It is an ideal choice for those in the education and book-related industries, including authors, ebook and PDF sellers, journalists, editors, publishers, and online bookstores. It also caters to teachers, institutes, training academies, coaching centers, LMS, guidance and counseling centers, e-learning, kindergartens, playschools, daycare centers, and primary schools. The theme is fully responsive and can be viewed on any device, including mobile, tablet, and desktop. It is also compatible with various social sharing plugins, allowing for social media widgets to be placed in the sidebar, header, or footer section, as well as the incorporation of social media buttons into various pages or posts.
3. Education Insight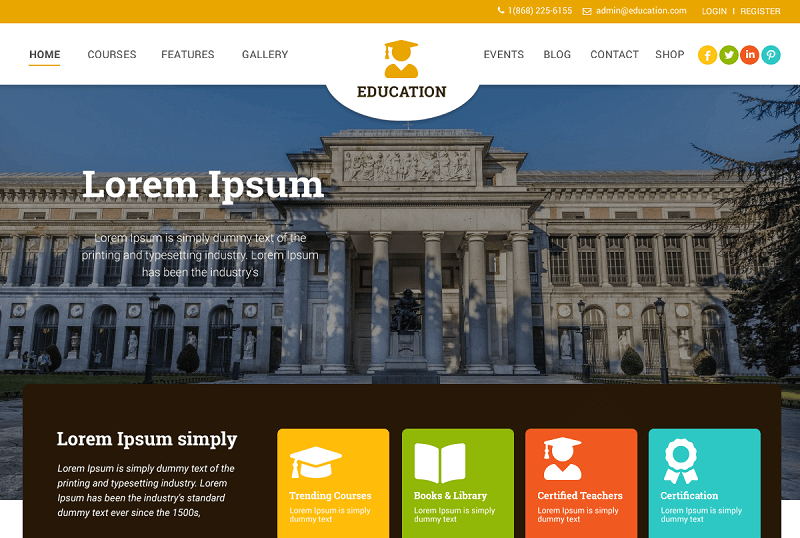 Education Insight is a versatile WordPress theme suitable for Public Libraries and Book Stores. Its clean and user-friendly design comes packed with many features including responsiveness, accessibility, personalization options, a testimonial section, and a banner. The theme is compatible with the most popular event calendar plugins and has unique features such as retina-ready graphics, professional customization options, and multipurpose usage. Additionally, the theme is translation-ready, making it a great choice for non-English speakers. It's perfect for all kinds of businesses, including book authors, writers, book houses, biographies, science fiction, libraries, eBook libraries, publishing houses, and other related fields.
4. Katib Writers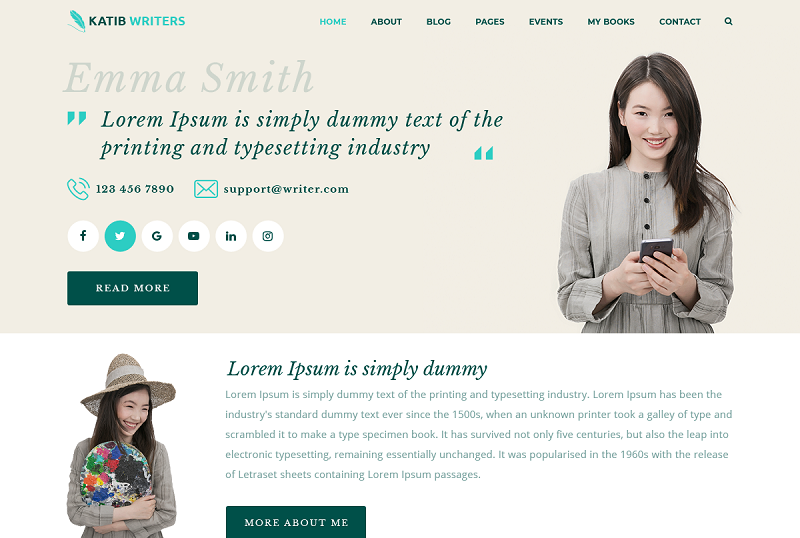 Another great free theme is the Katib Writers WordPress theme which is designed for book lovers who enjoy browsing book libraries and series. Its clean, modern, and responsive layout ensures a seamless user experience. This theme is also compatible with Gutenberg, a powerful tool for creating websites with detailed information. On the homepage, users can find a full-width image and social icons. The Katib Writers theme is perfect for those who want to create an online store. Its professional design and customization options enable users to build a unique and fully-functional website. Additionally, WooCommerce support has been set up to manage the store, allowing users to set up products easily using drag-and-drop functionality.
5. Digital Books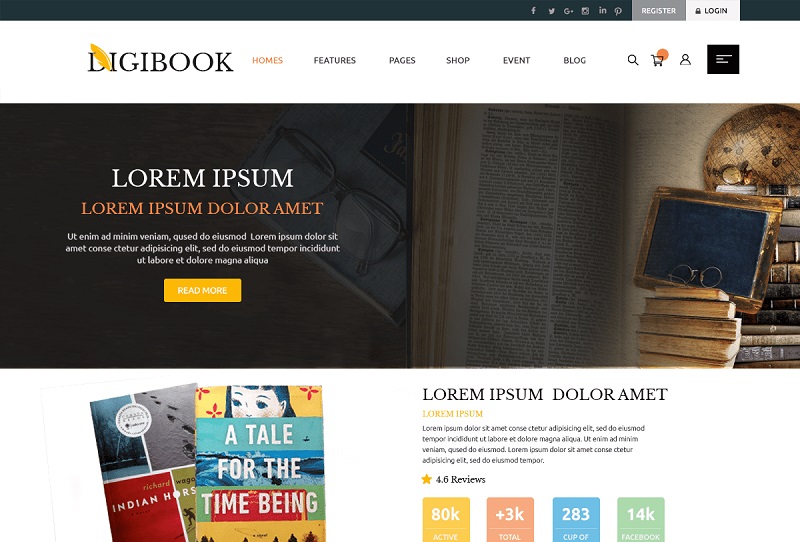 Digital Books theme is an ideal choice for a book store, educational institution, authors, selling ebooks, and PDFs online, journalists, editors, publishers, and other related fields. The theme has a modern and sophisticated design that is visually appealing to your visitors. It offers numerous options for customization and personalization to create a website that matches your preferences. The theme is also SEO-friendly, helping your website rank higher on major search engines. You can link your social media pages to your website, adding credibility to your work. The responsive design ensures that your website looks great on any device.
6. VW Book Store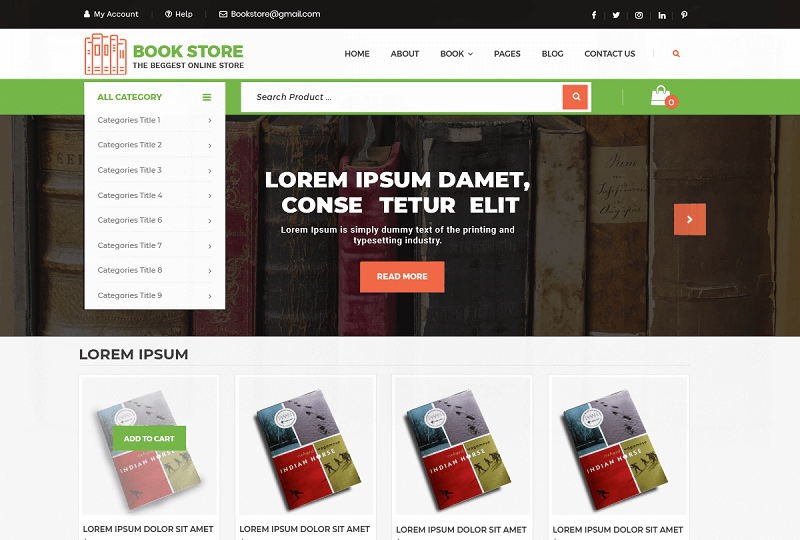 VW Bookstore is an advanced and versatile WordPress theme designed for a variety of book-related websites, such as bookstores, eBook sites, magazines, and online libraries. The theme is highly responsive, LMS-ready, and compatible with multiple browsers, making it accessible to users across all platforms. It also features a Flexible Header, Footer Widgets, and RTL Language Support, as well as being translation-ready. With its intuitive user interface, both customers and website owners will have a smooth and pleasant experience. Additionally, the theme offers multiple options to customize and change the website layout, ensuring a unique and personalized look. With its SEO optimization, the VW Bookstore theme is sure to boost your website's visibility and ranking on search engines. The theme is lightweight, leading to fast loading times, and incorporates social media icons to allow easy sharing of your content and posts on various networking sites.
7. SocialLive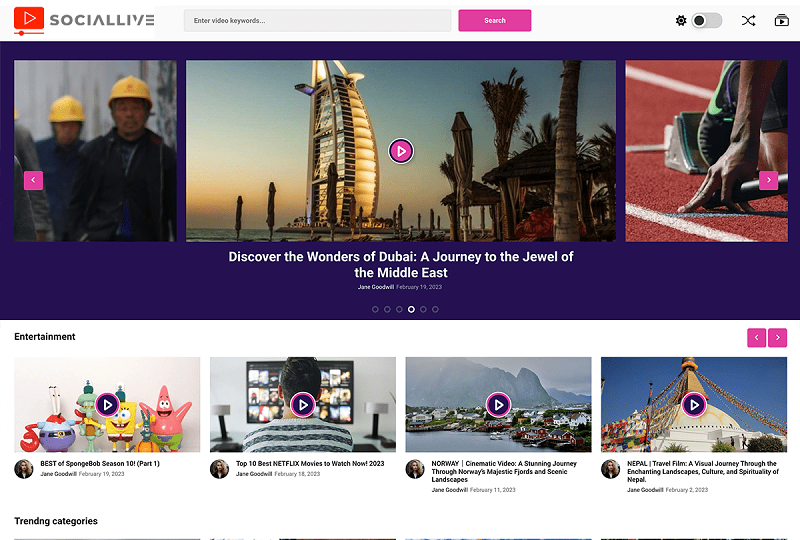 We are at the end of the list of library WordPress themes with the SocialLive responsive video library WordPress theme that is free to use and perfect for those who want to showcase their video content in a sleek and modern way. Its optimized design allows for easy video uploading from various sources, including YouTube, Vimeo, and personal libraries. Customization options are available, giving users the ability to tailor the theme to their brand's preferences. With its responsive design, video content will look great on any device, including desktops, tablets, and mobile phones. Additionally, SocialLive is compatible with all major web browsers, ensuring that your content will be accessible to a wider audience. Whether you are a video blogger, creative agency, or business looking to showcase products, SocialLive is an ideal theme to elevate your video content.
Conclusion:
I hope you liked the post. All the library WordPress themes in this post are great to work with and offer many valuable features to help you run your online library smoothly. So, try them, and if you have any problems or queries regarding the post and themes, you can reach us in the comment section below.