Service Business WordPress Themes are the perfect choice when you need to build a website that features products or services. They allow users to connect with it and make use of the fantastic benefits of their services. As we know, WordPress is an ideal platform for running your money-making business website. Numerous themes can be used for nearly any kind of service business you can think of from automobile repair and maintenance to plumbers, electricians, and contractors, we have gathered some professionally designed WordPress themes tailored to a specific type of business.
Besides, as the demand for customer-centric websites continues to rise, so do the requirements of businesses seeking services in the marketplace. With this increasing trend, it's getting harder for companies to stand out from their competitors. This collection of Service Business WordPress Themes can help you show your customers you are a worthy choice among service providers.
List Of Best Free Service Business WordPress Themes
1. Maintenance Services
2. Services
3. Home Services
4. Freelancer Services
5. Business Carter
6. Super Business
7. Servicer
Also, Read:
Best Free WordPress Themes with Sliders
Best Free Digital Download WordPress Themes
1. Maintenance Services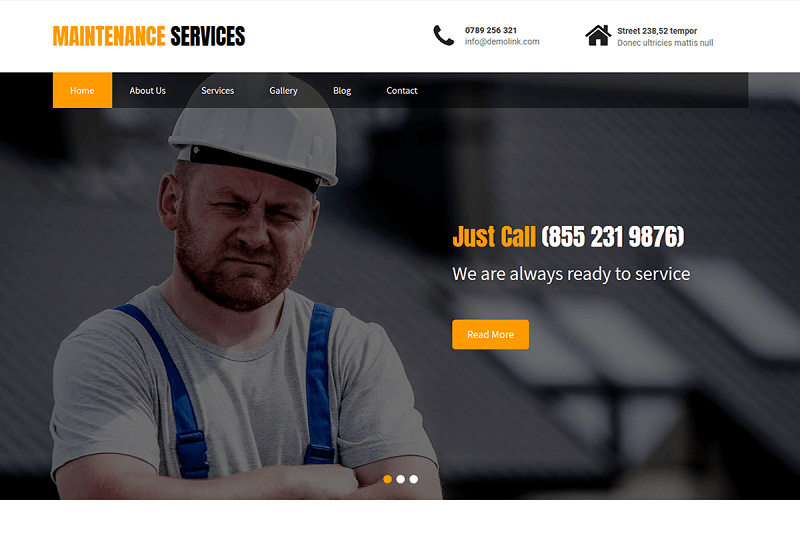 The Maintenance Services WordPress Theme is a great option for entrepreneurs who want to create a site for service-providing businesses. It offers features specifically designed to help you run an online business, including drawing and responding to potential clients and even driving online transactions through integration with WooCommerce. The theme layout helps you present important information in a straightforward and organized way, which can be critical for businesses that want to make a good first impression on their site visitors. Overall, the Maintenance Services WordPress Theme is a useful tool for entrepreneurs who want to create a professional and effective online presence for their service business.
2. Services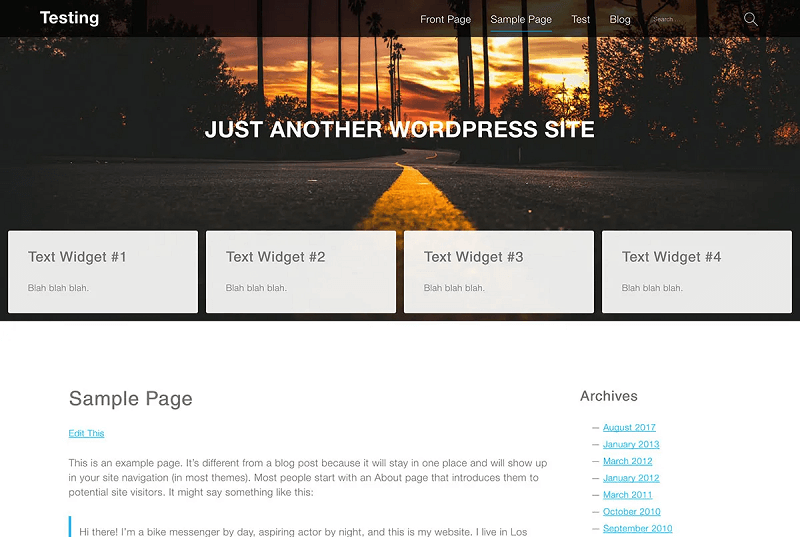 The Services theme seems like an excellent choice for those who provide services like Accounting, Bakers, Barbers, Carpentering/Construction, Cooking, Cleaning, Driving, Electricians, Painting, Photography, Plumbing, etc. With its responsive features and business knowledge, the theme offers unique templates to categorize your website into web pages. You can customize the web pages using the Elementor page builder, and the live theme customizer makes editing with color palettes and images easier. The overall design of the Services theme is likely to enhance customer engagement and encourage browsing through the entire site.
3. Home Services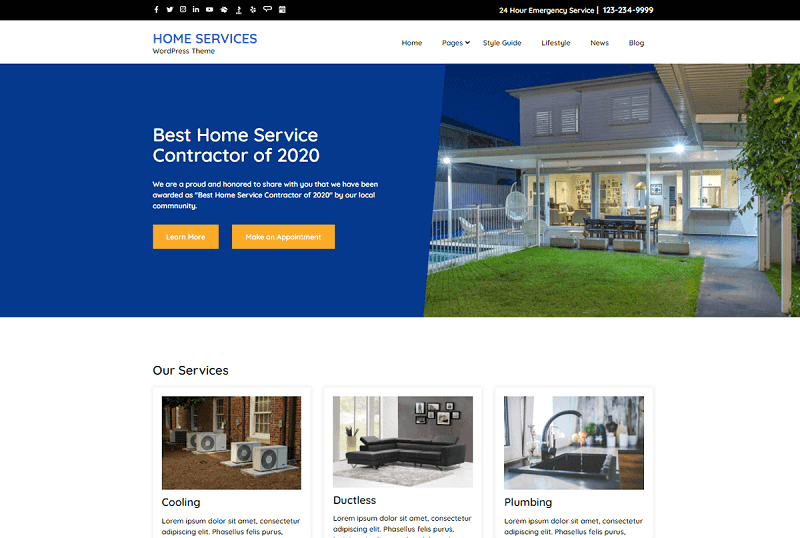 Home Services is a very versatile WordPress theme that caters to a wide range of businesses in the service industry. Its responsive design makes it suitable for construction, handyman, maintenance, plumbing, gardening, painting, cleaning, and more. The Home Services theme's well-organized code and files make it easy to alter and customize to fit specific demands. With various templates for app landing pages, service showcases, and blogs, the Home Services theme ensures that all aspects of a service company are covered. It also comes with the Elementor Page Builder, allowing users to create custom web pages with ease. Home Services is a good choice for businesses looking to set up a concrete online presence in the service industry.
4. Freelancer Services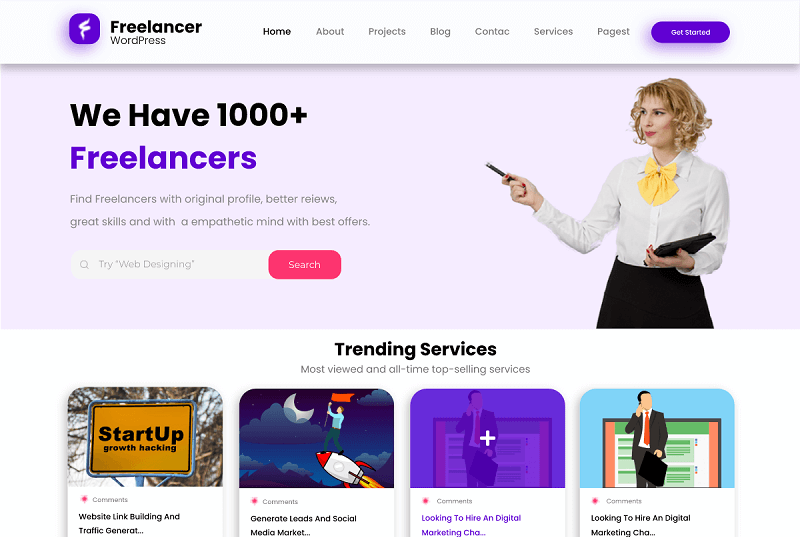 The next theme on our list is the Freelancer Services theme. This splendid service WordPress theme is designed on the Bootstrap framework implies that Freelancer Services is optimized for responsiveness and swiftness, which is crucial for any site. The power to personalize the face of your service business site is also included in Freelancer Services, allowing businesses to produce a unique online presence. The Call To Action button in the Freelancer Services theme is also paramount for better conversion rates. Finally, the focus on SEO optimization of the Freelancer Services theme is also excellent for any site looking to lure more traffic from search engines.
5. Business Carter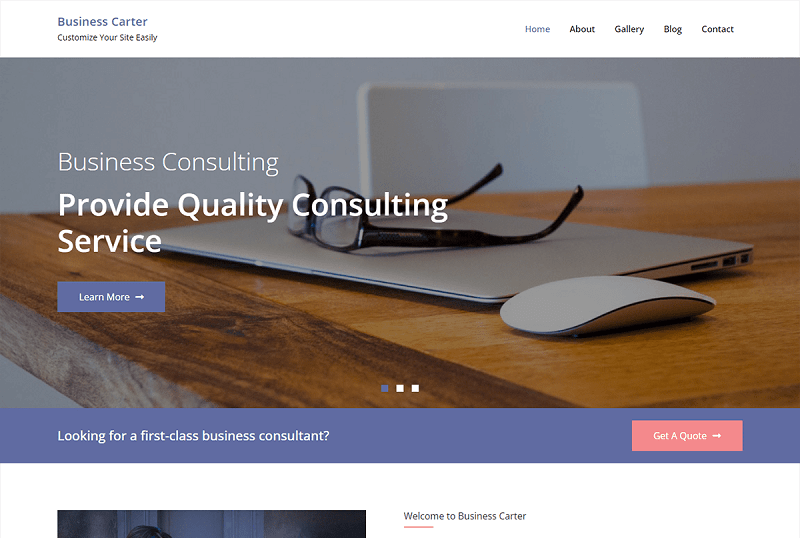 The Business Carter WordPress theme is a great option for business consulting, advertising, financial advisors, accountant services, and other relevant service businesses. This theme features a minimalist design with a focus on high-quality imagery and a stunning colorful responsive layout to ensure that the site looks great on any device. With plenty of customization options available for colors and typography, the Business Carter theme is a flexible choice that can be tailored to your precise conditions. The theme also includes a beautiful banner and full-width slider with slider settings, helping you showcase your content in a visually appealing way.
6. Super Business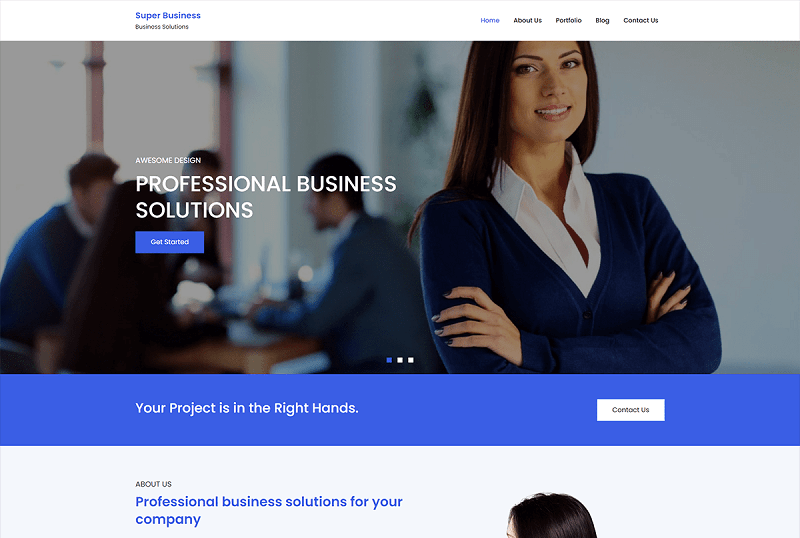 The Super Business theme is designed to cater to the needs of digital products and services, such as software, themes, eBooks, tutorials, and plugins. It is also suitable for online support, ERP, maintenance, and services. Furthermore, the theme is optimized for mobile responsiveness and has a retina-ready design. The Super Business theme is lightweight and optimized for fast loading speed. The elegant design and personalization options of the theme allow you to create a stunning website. The theme includes a beautiful testimonial section to display your happy clients. You can also add social media icons, change colors, fonts, and more to suit your needs. The Super Business theme is multilingual, making it easy to adjust to different demographics. It is also SEO-friendly, helping you to enhance your business with an amazing digital footprint.
7. Servicer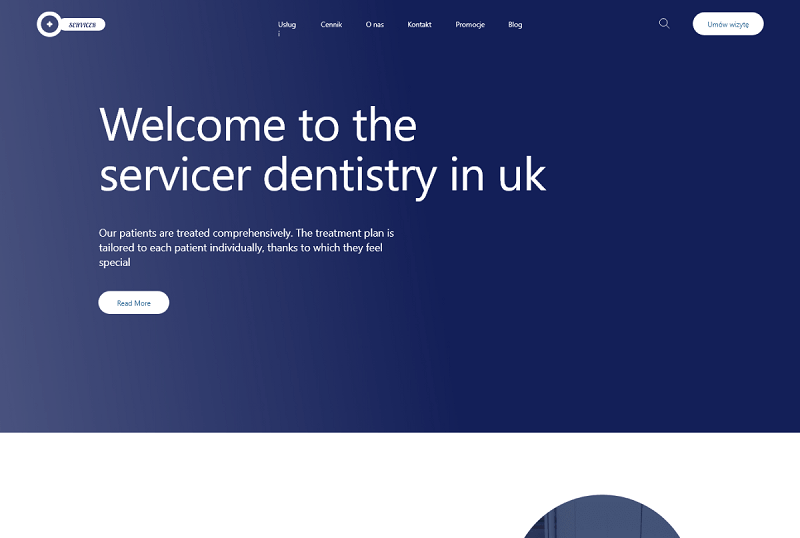 Servicer is a theme designed for IT-related businesses, including Medical, Healthcare Providers, Hospitals, Government, and web hosting services. The theme is crafted professionally and has a clean and responsive layout that looks beautiful on multiple browsers and mobile devices such as smartphones and tablets. The Servicer theme is also SEO-friendly, ensuring high search engine rankings and increased traffic. The theme includes several Call to Action Buttons (CTA) for easy conversions, and its highly optimized and secure codes ensure faster page load times, delivering a wonderful website in much lesser time.
Conclusion:
Service Business WordPress Themes are the most demanded. They combine ease of use, great functionality, and high quality to serve specifically for service businesses. They are put together to make your life as an online service business owner easier and more efficient. From product descriptions to testimonials, this theme collection will provide an important piece of your customer relationship puzzle by letting your customers know why they should choose you over other companies.