In the last few years, WordPress has grown from a simple blogging platform to a powerful content management system (CMS) that can be used to create any type of website. WordPress has become the most popular CMS in the world & powers over 50% of all websites on the Internet. As we enter into 2023, it's important to understand which trends will affect WordPress in the coming years and how you can take advantage of them. Here are seven of the biggest trends that will impact WordPress in 2023 & a nice bonus from us!
Top 7 WordPress Trends In 2023
1. Full-Width Designs
Full-width designs are the big trend this year. It's not that they're new, but they are becoming more popular and many sites are taking advantage of them. These designs help you achieve a clean look on your website, which is why they're so popular. They help streamline the content on your website and make it easier for viewers to find what they're looking for.
There are several ways you can use full-width designs on your site, including:
Using a full-width header image.
Using full-width slider images.
And, also using full-width backgrounds, etc.
2. Mobile Optimized Designs
Mobile optimization isn't just a trend in 2023: it is a necessity. The number of internet users is increasing day by day and over 2 billion people use their smartphones to access the global network.
In this context, it is necessary for every business owner to optimize their website for mobile devices as most people prefer using mobile phones over computers because they are portable, convenient, and easy to use.
If you are looking for a service to make your website mobile-friendly, we have something to propose to you. On https://masterbundles.com/, there is a wide plethora of mobile-friendly templates and other graphics. Experience with this marketplace can help your website rank higher in search engines as well as increase conversion rates on your site when compared to non-optimized sites.
3. The Rise of Voice Search
Voice search is becoming increasingly popular, with more and more people using voice assistants like Amazon Alexa and Google Home to search for information. In 2023, we expect to see WordPress websites designed with voice search in mind.
This means creating content that is optimized for voice search queries, such as long-tail keywords and natural language. It also means using schema markup to provide more detailed information about your content, making it easier for voice assistants to find and display.
4. Bold Typography
The bold typography trend is not only used for websites but also for applications such as mobile and desktop applications. This trend has become so popular that it is one of the most searched trends in 2023.
The bold typography trend consists of using fonts with a strong contrast between thick and thin lines to create a bold look and feel on websites or applications. This trend can be used by both designers and developers to create different types of designs for their clients or their own websites & apps.
5. More Videos, Less Text
The usage of video will be a WordPress trend in 2023. Video content has become increasingly popular recently, and it shows no signs of slowing down. This is due to the fact that many people like to watch videos on their mobile phones, tablets, and laptops instead of reading articles or texts.
To incorporate more video content into WordPress websites without compromising on speed and performance, it is necessary to design websites that can handle video content effectively. Furthermore, it is important to optimize videos for search engines and ensure that they are accessible to all users, including those with slower internet connections.
6. Large Hero Images
Large Hero Images is a new theme style that has become very popular in the WordPress world. This trend started because of the increasing popularity of full-width design and large hero images on many blogs and e-commerce websites.
The main purpose of using this type of image is to catch the attention of users, who usually scroll down the page without reading any content. Well, you need to make sure that your main image is eye-catching, so they will stop scrolling and start reading what you have written in your post or product description.
7. Material Design
Material Design is a popular web design trend that has been around for a few years now. It is based on Google's guidelines for material design, which focuses on flat designs with bold colors, large typography, and sparse use of images.
Material Design has become one of the most popular web design trends around today. It's easy to see why: it's clean and modern, making it perfect for any business or personal website you might have!
The Most Trendy WordPress Templates
If you're looking for a high-quality business WordPress theme, there are thousands available on the market today. But with so many to choose from, it can be tough to find the one that best suits your needs.
And we did not forget about our bonus! Let's take a look at some of the most popular professional WordPress templates available right below!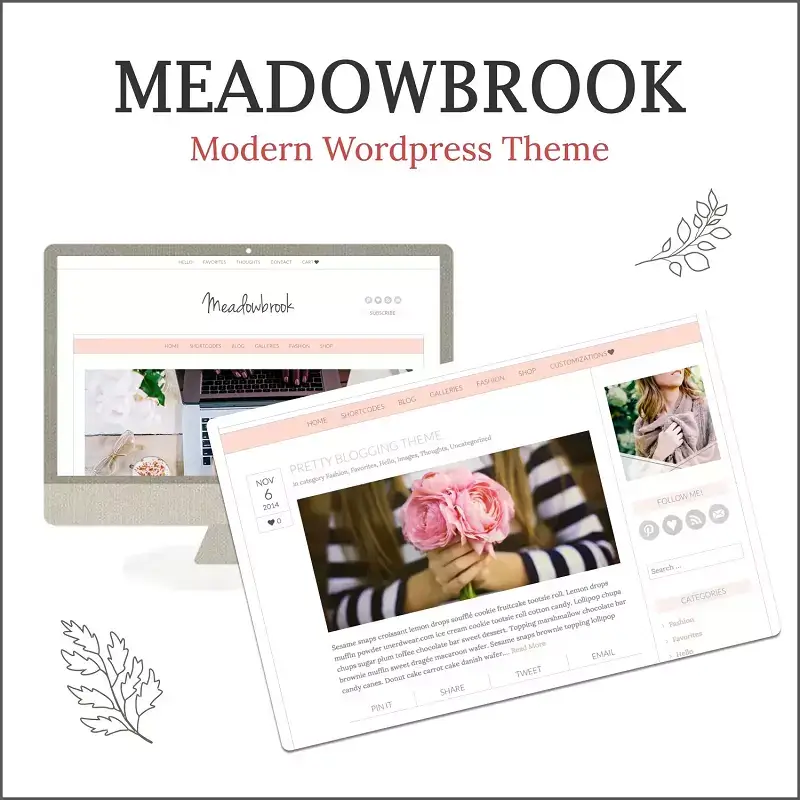 The Meadowbrook WordPress template is a light and airy theme perfect for any blog or portfolio website. It features a minimalist layout that puts the focus on your content, with a simple navigation bar making it easy for users to find what they're looking for.
The template also includes a custom homepage template for showcasing your content. The Meadowbrook has been designed to be fully responsive, so it looks great on any device. We should also point out that it will be a perfect option for women bloggers & businesses.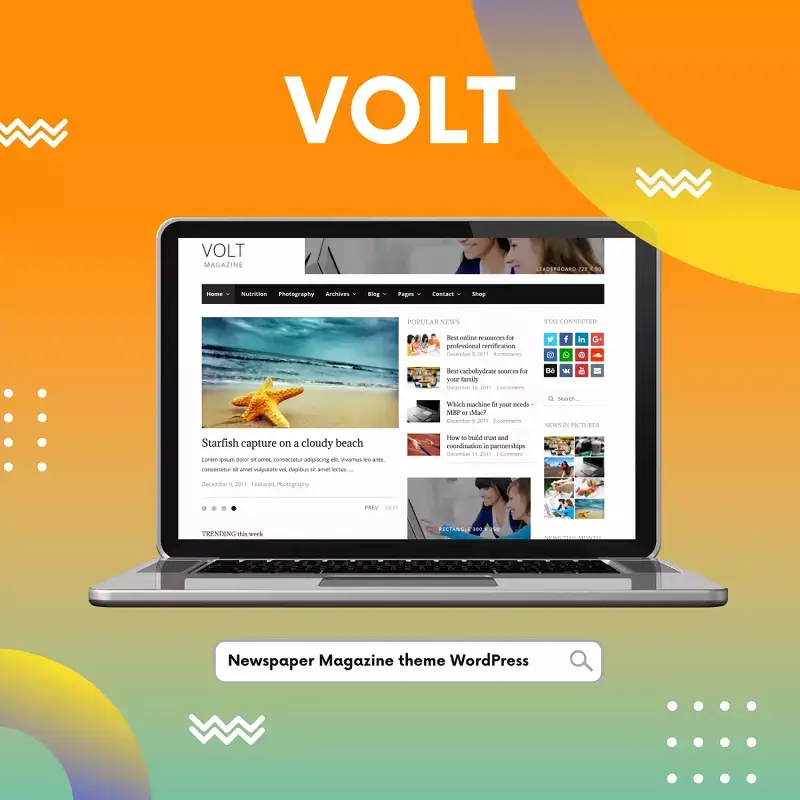 Volt WordPress theme is a multi-purpose theme designed to help create stunning websites with little effort. This feature-rich template has everything needed to quickly create a professional-looking website. It comes with all the features expected from a modern WordPress theme, such as responsive design and SEO optimization.
The theme also includes a powerful drag-and-drop page builder, making it easy for users to customize and create informative pages. Besides, this template will be the most suitable for online newspapers, magazines, and agencies of writing & editing.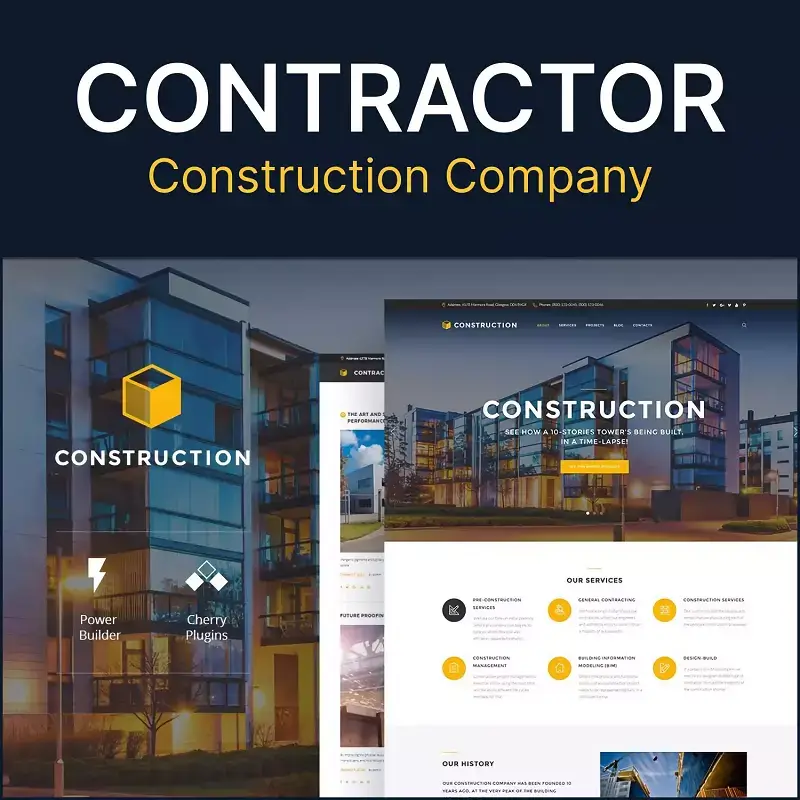 The Contractor WordPress template is an essential tool for any contractor, who wants to showcase their services and projects in a professional, attractive way. The template comes with two homepage designs, both of which are fully customizable and optimized for mobile devices.
This item will be a perfect choice for companies, which specialize in construction and building work. The Contractor also includes a powerful portfolio section, which allows you to easily showcase your past projects and achievements.
Conclusion
WordPress has always been a popular platform for web development and design. As technology advances, the WordPress trends of 2023 will continue to impact the network world.
In this article, we mentioned the top 7 WordPress trends and described how it works. What's more, here are some of the most trendy WordPress template choices for your website!
As a website owner or developer, it is important to keep up with these trends to stay competitive and provide the best user experience possible. By incorporating these features into your WordPress website; you can ensure that your website remains relevant and engaging to your target audience.