Each year, new web design trends, patterns, materials, or concepts are introduced in web development, and adapting them is a must if you want a higher web ranking and user engagement. However, keeping up with them is no joke. Everyone wants to establish their presence through well-retained, efficient, and appealing websites, and precisely here, the Material Design WordPress Themes come into the picture.
When you want to build a site, you often look for themes that have standing-out designs. Now, people consider theme styles based on material design more as they provide more value to the UI, design elements, and more importantly, easy and effective business conversions. So, check this Material Design Theme Collection.
List Of Best Free Material Design WordPress Themes
1. Materialis
2. Material Design Google
3. componentz
4. SKT UI UX
5. ORO
6. The M.X.
7. Renard
Also, Read:
Best Free Lead Generation WordPress Themes
Best Free Clothing Store WordPress Themes
1. Materialis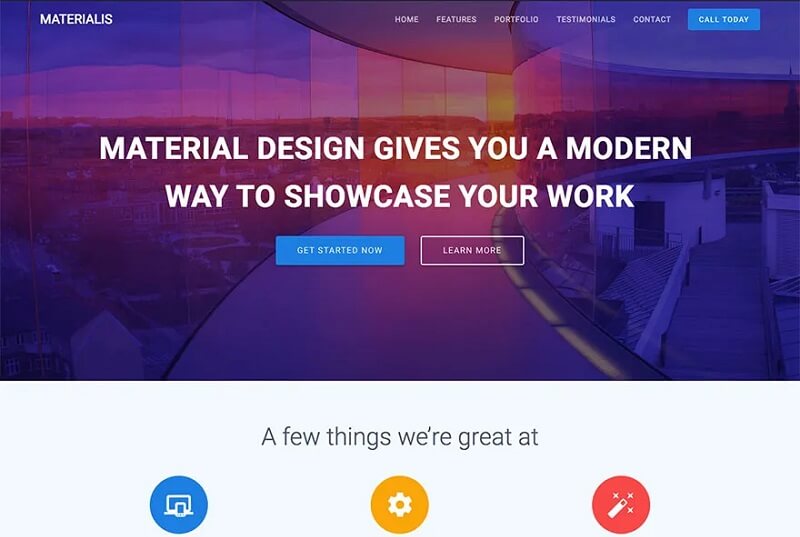 Materialis is a super easy, popular WordPress Material Design Theme with a multipurpose layout. You can use its drag-and-drop functionality to build engaging sites for all kinds of businesses. Also, this theme comes with a beautiful material design, a predesigned home page, and many customization options for gradient overlays, video backgrounds, slideshow, header content types, etc. All these features will help you build a stunning, impactful site in no time. Furthermore, the Materialis theme offers Slides, Custom Widgets, Color Options, Typography Settings, a Blog Layout, Threaded Comments, and many more. With these features, even a newbie can quickly establish a trustworthy web presence for his blog/business site or online store.
2. Material Design Google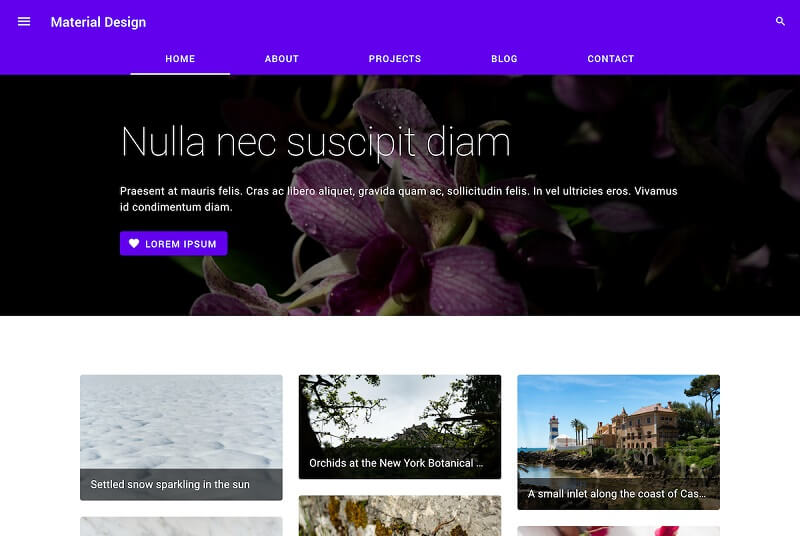 With clean design and limitless customization functionalities, this Material Design WordPress theme is also growing famous among web developers. The Material Design Google theme is perfect for novice to expert developers to build various blogs and business sites. In addition, the Material Design Google theme is a refined WP theme perfect for designing a well-organized site, just apply Material Design principles and Material Theming to your site. It will give you the ability to customize its style. The Material Design Google theme comes with official Material Design for WordPress plugin support. This allows you to customize your site's navigation, colors, typography, shapes, and more. In addition, the theme lets you access various Material Components and select from over 1k+ Google Fonts and Icons.
3. componentz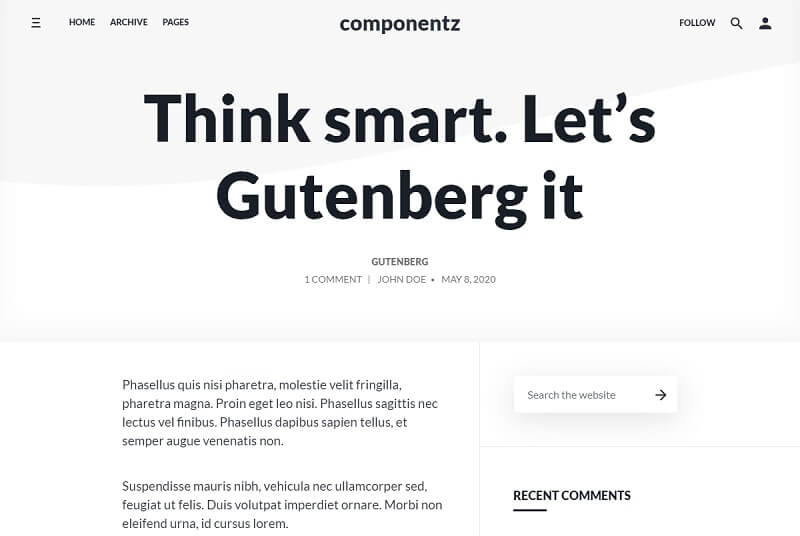 componentz is another free Material Design theme for WordPress with a flexible framework and clean typography. The componentz theme gives you different pre-build material designs for creating blogs, magazines, and business sites with ease. In addition to this, this splendid Material Design theme delivers compatibility with widespread WP plugins like WooCommerce, Yoast SEO, Jetpack, Elementor Page Builder, Contact Form 7, bbPress, etc. Furthermore, the componentz theme is Accessibility Ready and offers Post Formats, Right Sidebar, RTL Language Support, Sticky Posts, Threaded Comments, and more for your business. This theme is perfect for advanced developers or just web enthusiasts who are passionate about details.
4. SKT UI UX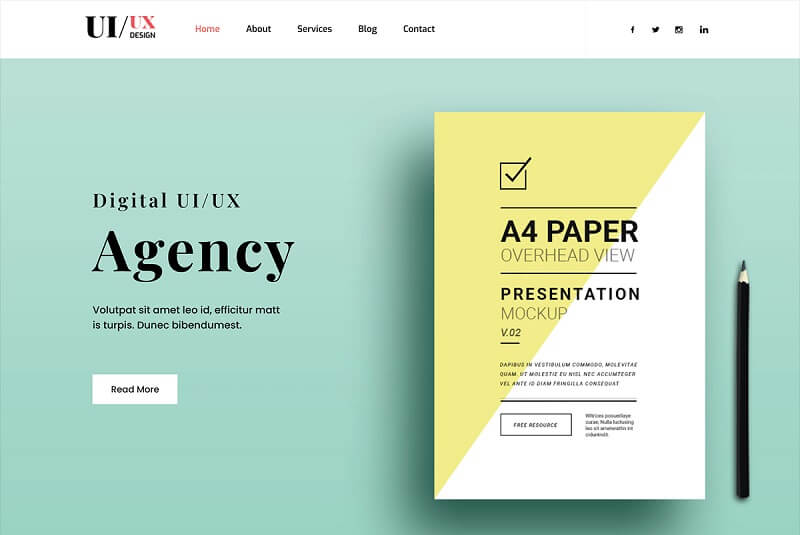 It is a sophisticated, clean design theme for interior designers, graphic designers, fashion designers, web developers, marketing companies, branding and logo designers, product designers, etc. Furthermore, you can integrate the WooCommerce plugin into the SKT UI UX theme's minimalistic material and flat design to start online stores. Also, This Material Design theme will offer cross-browser compatibility, Editor Style, a friendly User interface, and user interaction for easy navigation. In addition, the SKT UI UX theme is fully customizable, flexible, and Elementor page builder-ready. You can also use this theme for freelancers, portfolios, and creative people.
5. ORO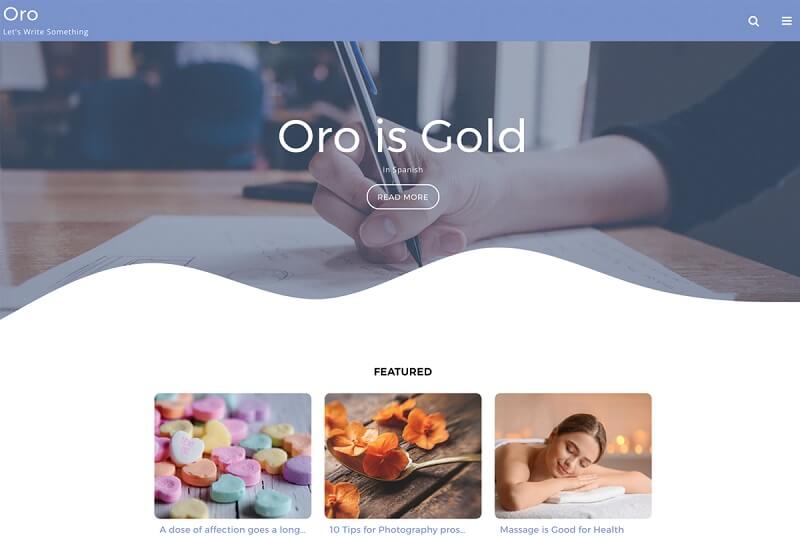 Developed by IndiThemes, this free WP theme is based on Material Design Guidelines by Google. The ORO theme offers a light, clean template perfect for your next website project. Also, the ORO theme is built with the KIS (Keep it simple) approach, so you can customize theme elements as it has versatility with custom colors, multiple layouts, and other elements. Besides this, the ORO theme gives you custom patterns and styles for WordPress' Block Editor and is compatible with major WordPress plugins, including Contact Form 7, MailChimp Elementor, and more to help you set up your site effortlessly. The ORO has a retina-ready design along with Cross-browser compatibility to present your business on various devices and browsers flawlessly.
6. The M.X.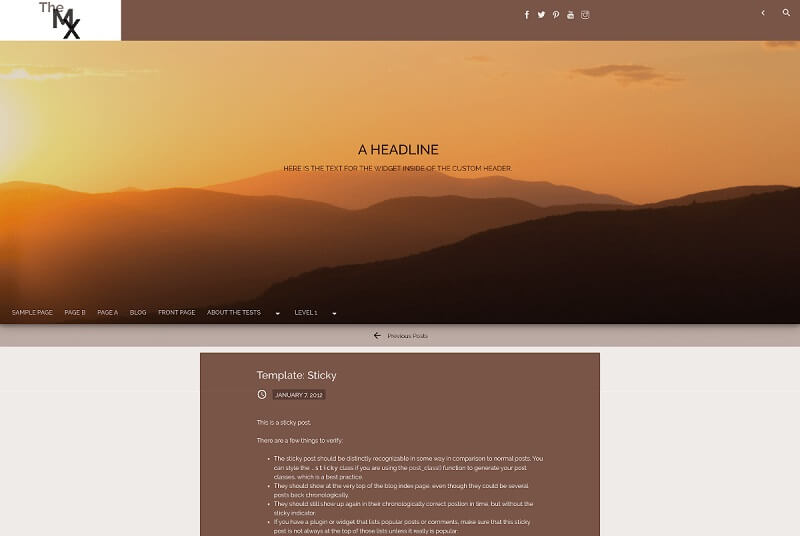 This Material Design theme offers many engaging features like Homepage Sections, a Custom Header (renamed Hero Image), Custom Menus, most of the Post Formats, Typography Options, Footer Layouts, etc. The M.X. theme also provides your site with a trendy new style with Google's Material Design. This theme allows you to convert your site into an online store as it has compatibility with WooCommerce along with a reliable sidebar and shopping cart icon features. In addition, the M.X. also lets you use the Block Editor and its features, such as a block header option, editor color palette, full-width post images, and gradients.
7. Renard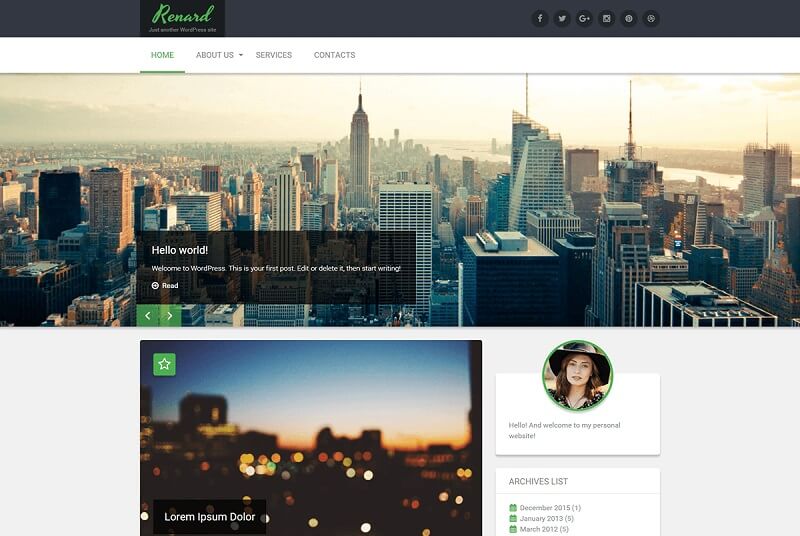 The last WordPress theme on the list is Renard, a stunning Material Design theme by Jet Monsters. The Renard theme is a multipurpose responsive theme with fully customizable capabilities. This theme is visually clean and lightweight and has a clean material-like design with the full-width Slider for building all your business representation on the web page. Furthermore, Renard is also WooCommerce compatible and delivers you awesome features like Post Formats, Featured Images, Sticky Posts, Translation Ready, and more. Also, Renard is secure and has bloat-free codes. So, try and use this Material Design theme for your site.
Conclusion:
In the digital era, where change is a must, not moving ahead is regarded as an offense. It is a rapidly growing vortex of technology, making the web proved to be a boon to the people, and its most significant heirs are the ones with preferences in business or marketing. Also, Online presence has become an evaluation trait in the online market. Therefore, you should have a most distinctive site for your business, and you can try these Material Design WordPress Themes to do it.