There are many cases when people instantly need large a amount of cash. Right? In these cases, people look for banks or online sites that provide quick loans hassle-free. So, if you run a similar business or online site, you require a theme that gives your visitors a pleasing browsing experience while they go through the loan formalities. With that in mind, we bring you these best free quick loans WordPress Themes.
They give users the ability to create beautiful pages based on loan types, and users can choose from multiple loan sizes and repayment options, depending on their needs and budget. So, try them for your site and help your clients find the best loan options for their needs.
List Of Best Free Quick Loans WordPress Themes
1. Financio
2. Advance Business
3. Accountra
4. Finance Accounting
5. DigiSell FSE
6. Fincorp
7. Bizprime
Also, Read:
Best Free Banking WordPress Themes
Best Free Law WordPress Themes
1. Financio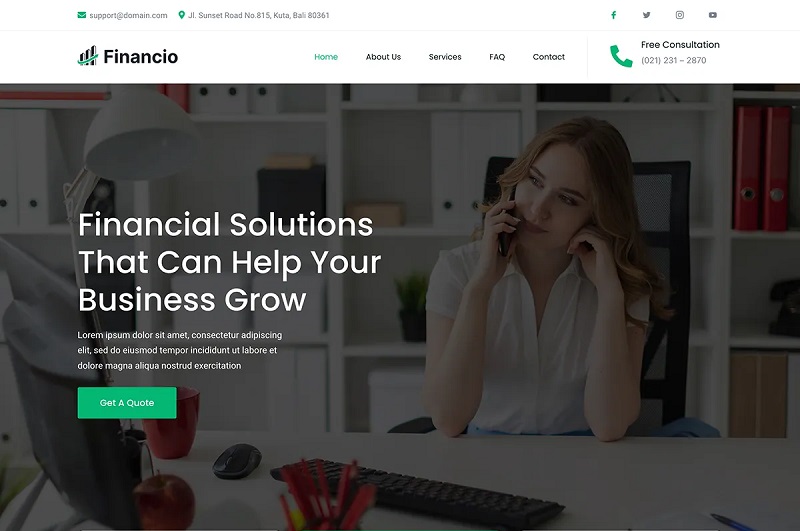 This amazing WordPress theme template is an excellent choice for making professional websites for Financial Services, Quick Loans, Accountant, Insurance, Banking, Consulting Business, and other related business. Financio is a clean, SEO-friendly FSE theme with Gutenverse plugin compatibility. Besides this, Financio also has bloat-free, optimized code, and Gutenverse block patterns ready. So users can mix and combine template parts as they see fit. Furthermore, the Financio theme offers many promising features such as Translation-ready, Shortcodes, Custom color options, Widgets, and more to build an amazing quick loan website. And its Full Site Editing features make your developing experience more convenient regardless of your coding skills.
2. Advance Business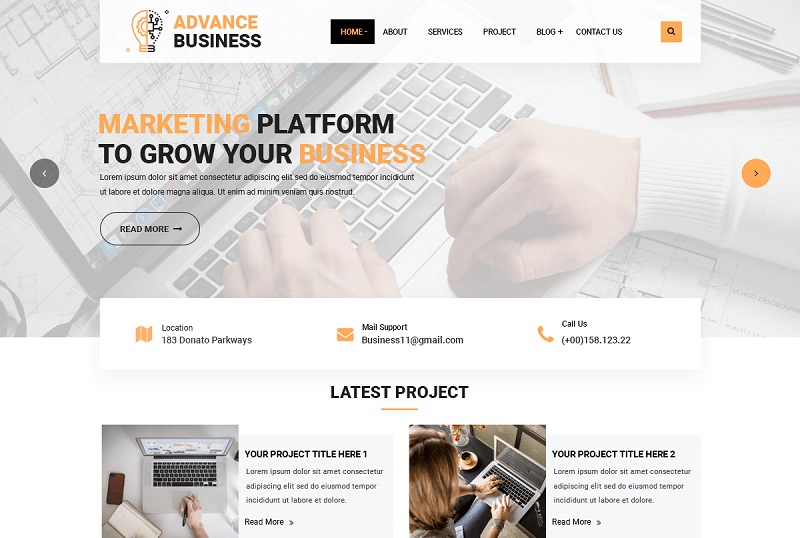 Advance Business is another bold, dynamic, and neatly-structured free quick loan theme that you can also use to showcase your services, schemes, staff, or other business aspects in high quality. Furthermore, the Advance Business theme is a freemium theme having a spectacular design with modern CSS that gives your site a stylish look. Also, this robust quick loan theme has refined features added with a mobile-first approach. Furthermore, the Advance Business theme has beautiful social media icons embedded in it to reach the highest people and help you grow your business faster. Besides this, the Advance Business theme has Theme Options for better customization and a bug-free and secure coding structure for optimized performance.
3. Accountra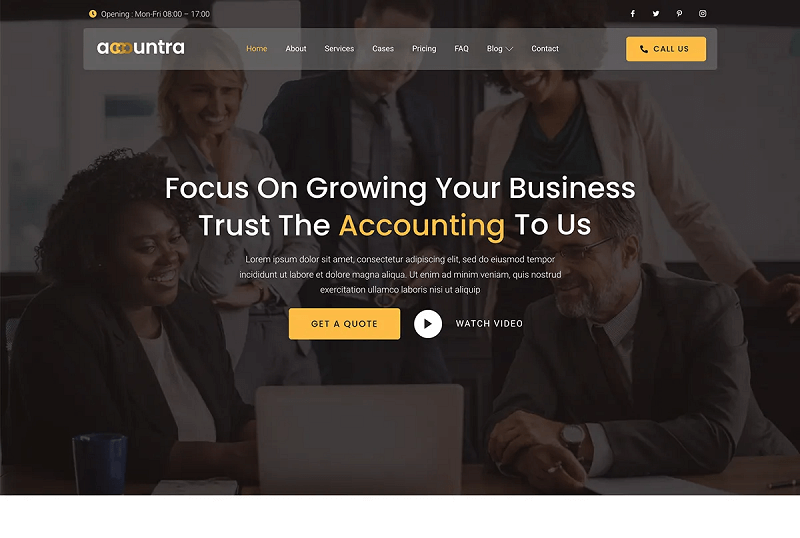 The Accountra theme is developed by Jegstudio. It is a FSE-enabled WordPress quick loan theme that you can use for corporate websites like Accounting Firms, Tax Reporting, Loan Providers, Finance Consultants, Consulting, Freelancer sites, etc. This theme is also excellent for businesses or individuals that need a modern landing page for their sites. The Accountra theme has an eye-appealing layout with Gutenverse plugin compatibility. Also, this outstanding WP theme has dynamic characteristics and includes both Core and Gutenverse plugin versions, letting you configure your website with associated Core and Gutenverse block patterns. Besides this, the Accountra theme has an SEO-friendly, clean layout, and seamless page builder and WooCommerce integration features.
4. Finance Accounting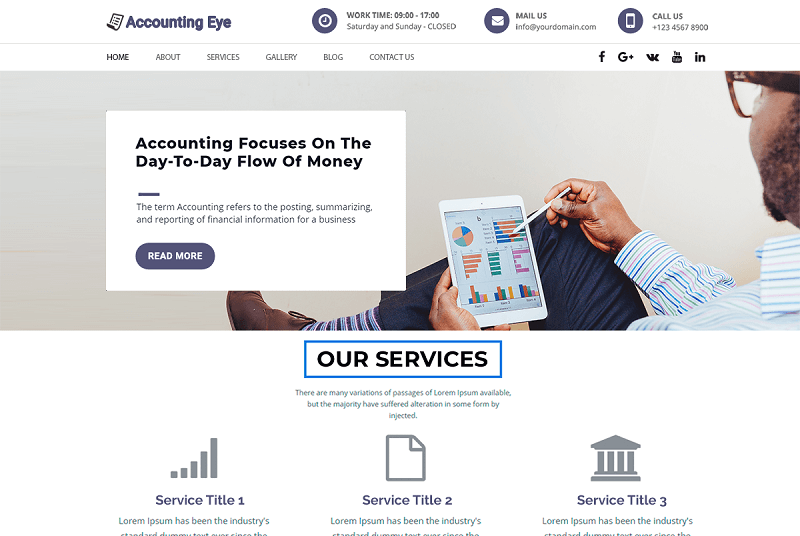 Finance Accounting is another professional-looking WordPress theme for Finance, Banking, and accounting businesses. Also, the Finance Accounting theme has a neat, stunning layout combined with a flawless color scheme and an easy-to-use UI. Furthermore, this captivating quick loan theme allows you to integrate your sites with various social media networks to share your services, offers, and schemes worldwide. It is a Bootstrap-based theme, and you can update and customize the settings of the Finance Accounting theme effortlessly with its live customizer according to your needs. Besides this, this theme has background images, a testimonial section, color options, 3rd party plugin integration, breadcrumb options, threaded comments, translation-ready features, and so much more.
5. DigiSell FSE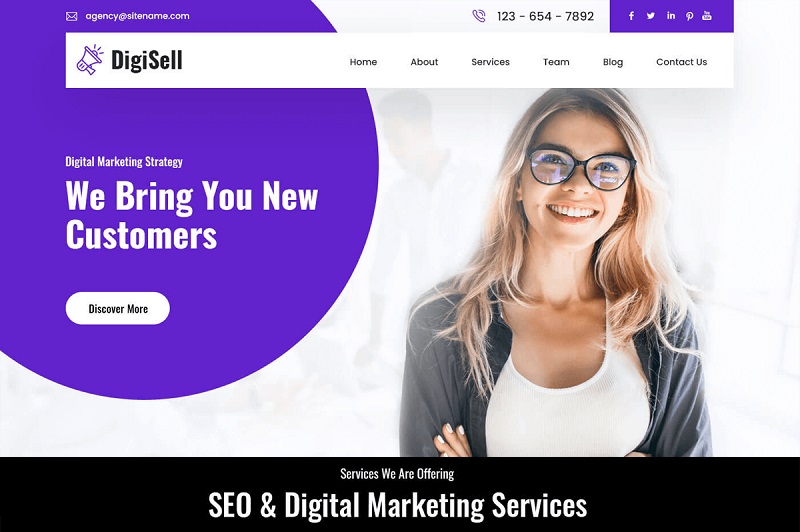 DigiSell FSE is perfect for sites related to eCommerce, auto dealerships, law firms, banking, loan service, or marketing. This sophisticated, responsive theme is developed with user engagement in mind. Also, it is a multipurpose marketing agency theme that comes with a Services section, testimonials, WooCommece section, and precise documentation that makes implementation super smooth. Besides that, DigiSell FSE offers reliable support and SEO best practices for higher ranking on search results. Also, the DigiSell FSE theme delivers easy-to-customize features and a remarkably flexible design. In addition to this, the DigiSell FSE theme lets you access every feature hassle-freely without any technical assistance. So, try DigiSell FSE to build your amazing quick loan-providing sites.
6. Fincorp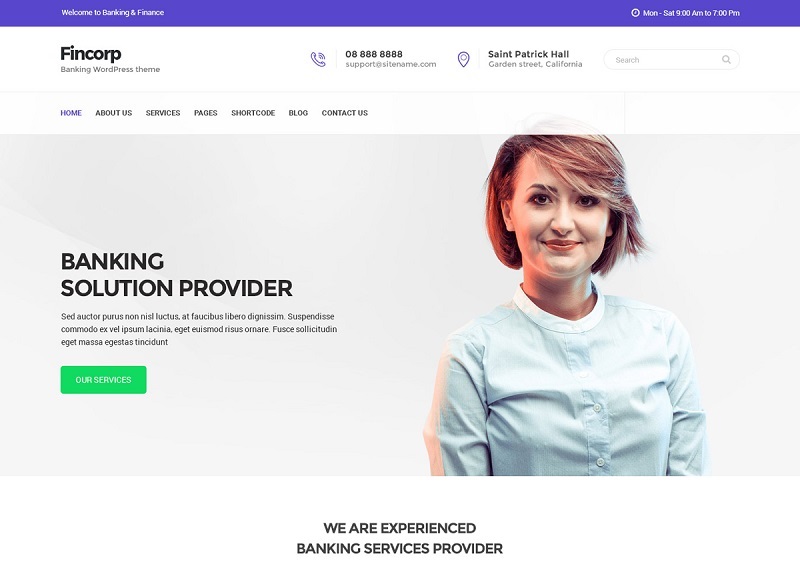 Fincorp theme is the following theme on our collection of the best free quick loans WordPress themes. This Bootstrap-based Banking theme offers many worthwhile features and plugin integrations to provide the classiness of every element of your quick loan or related site. Also, Fincorp has SEO-friendly design, Woocommerce support, and Refined demo to save time and money. Its multi-page or single-page layout adapts seamlessly to different screens and browsers. Besides this, Fincorp has a user-friendly UI and many appealing features. These features include RTL Language Support, Testimonial section, Shortcodes, Editor styles, and more. The Fincorp theme also provides you with plentiful and accessible layout options for easy customization.
7. Bizprime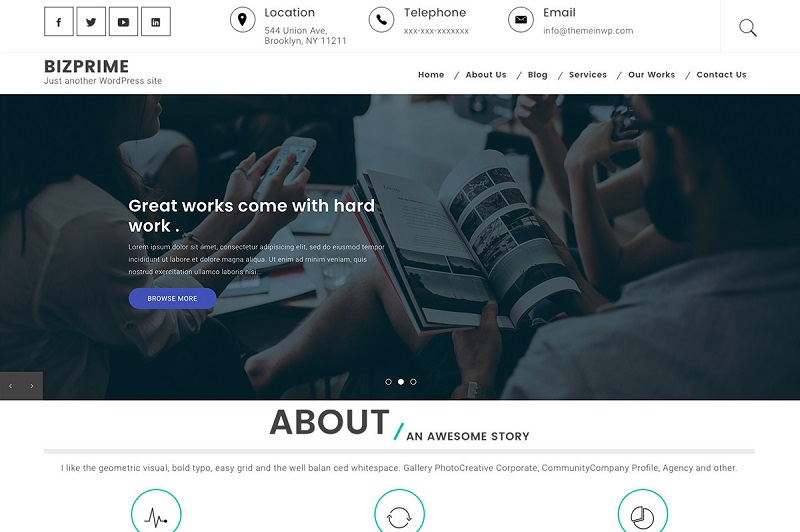 The Bizprime is a Modern, professional WordPress theme that you can use for quick loan-providing sites. It expresses simplicity & clearness, and it is suitable for all creative people, agencies, individuals, and product or service-selling sites. Also, this theme delivers a stylish layout optimized for all screens. With the Bizprime theme, you can prepare professional landing pages to showcase your services or products related to the business on social media channels. Furthermore, this fascinating loan theme has a minimalistic design and all the necessary features needed to make an eye-catching site. Its beneficial features are a featured page slider, testimonial, Threaded comment, custom background, translation-ready features, etc.
Conclusion:
Many companies and online sites offer loans and similar types of services. Therefore, you need a robust theme to make your site look the best and unique from your competitors. These quick loans WordPress themes are extremely tailored to the needs of online borrowers as they offer a variety of payment options. The theme comes with many added features like an advanced overdraft protection feature, an auto loan calculator, and a clean yet sophisticated design.