If you want to edit the Homepage of your website then you will need to edit the Page Template directly inside the Site Editor.
The following are the steps to be followed:
Go to Admin Dashboard > Appearance > Editor.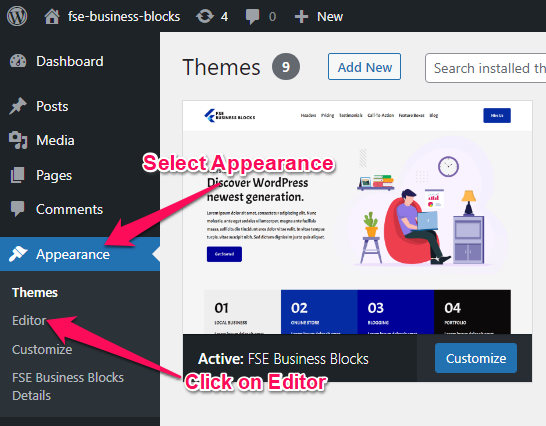 Step – 2: Click on Edit Site on the top and start edit you site.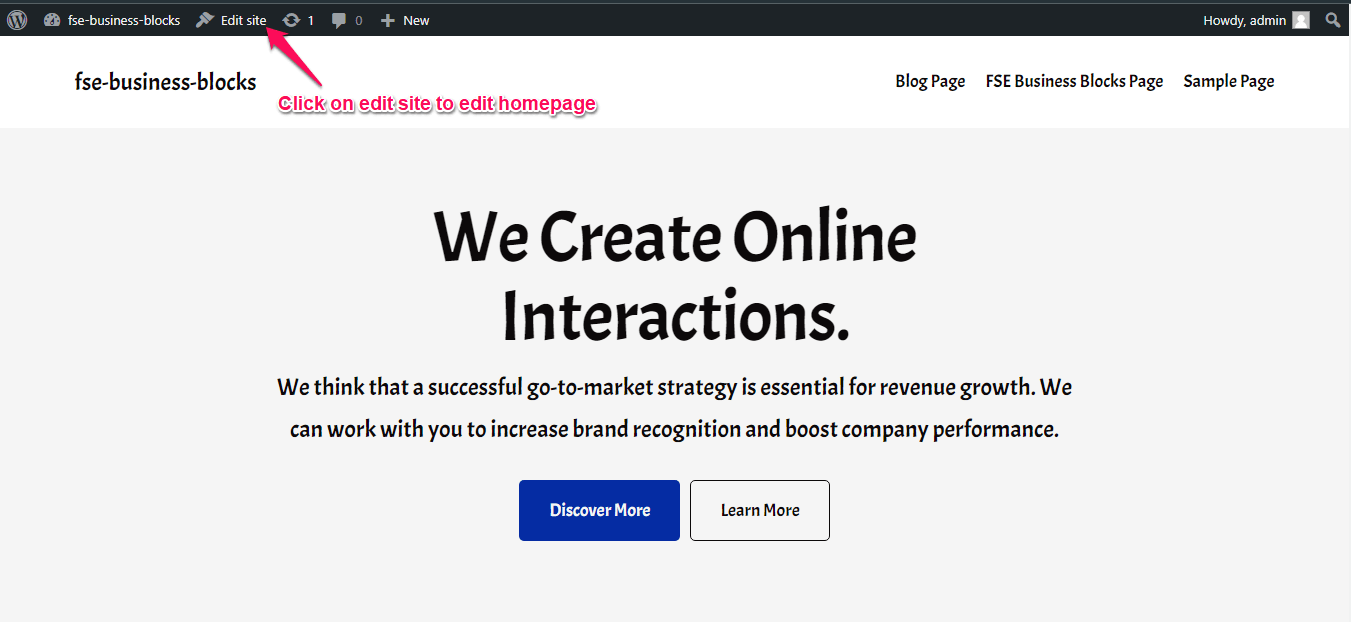 Step – 3: Click on "+" sign on the top left bar to display Blocks and Patterns, Click on Patterns.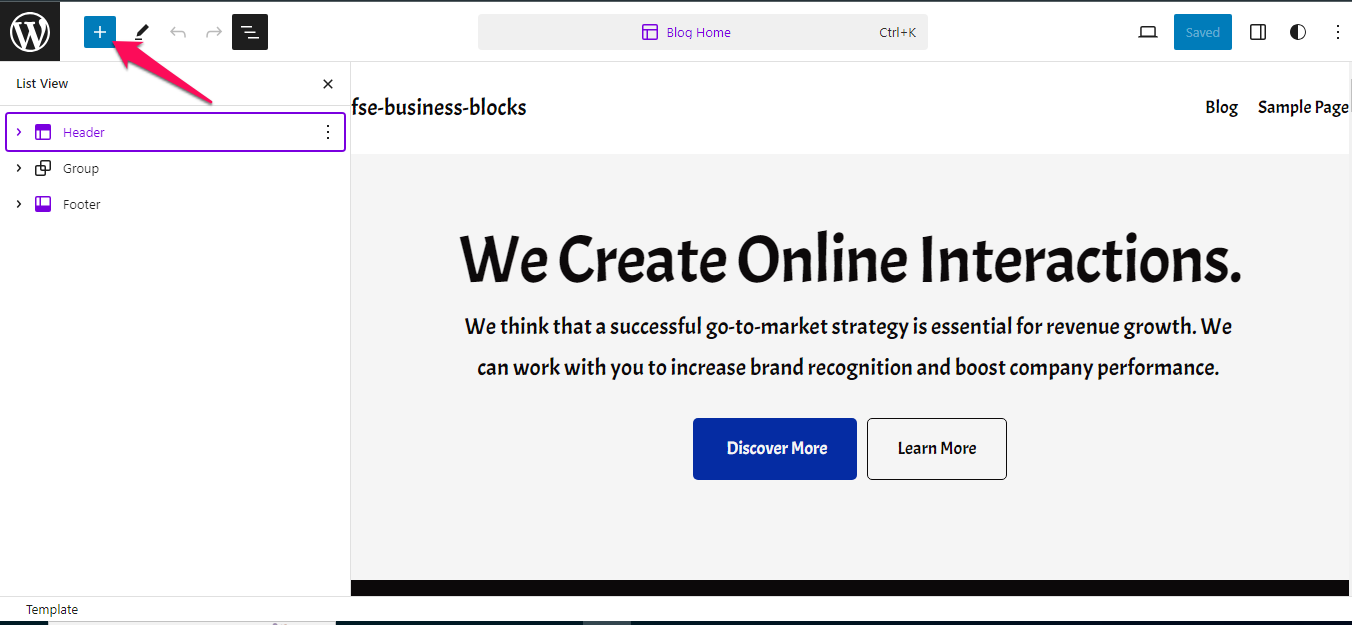 Step – 4: Click on "Patterns" to see list of pattern provided by "Business Blocks theme" scroll down to add the patterns you want to add.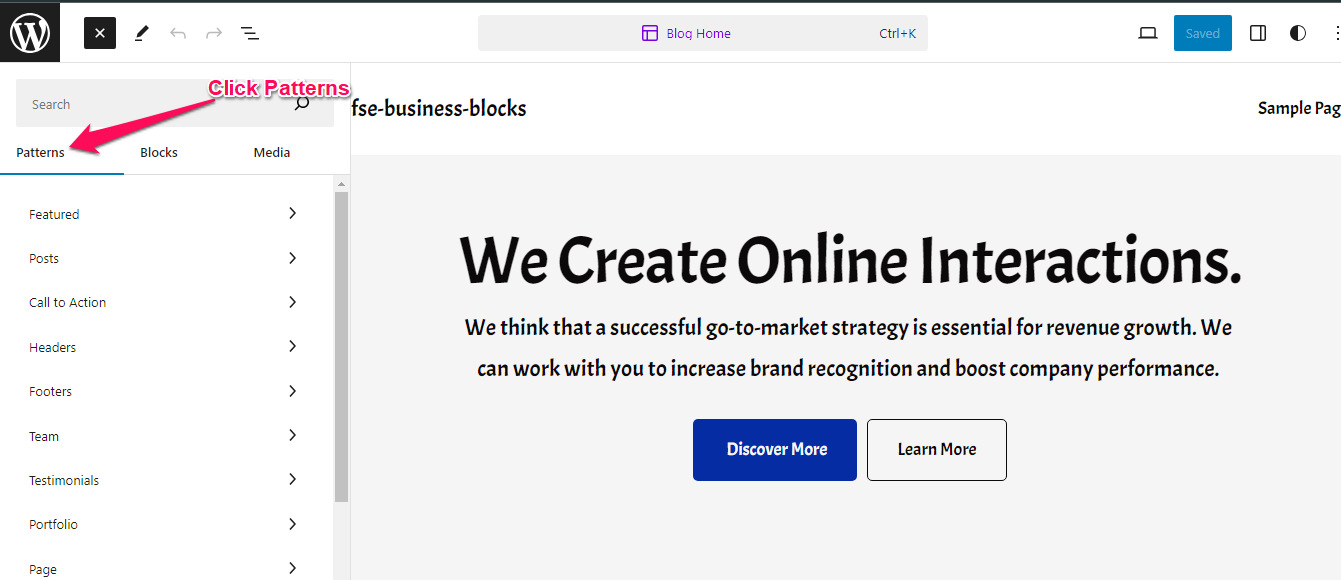 Step – 5: Simply click the Team Patterns to add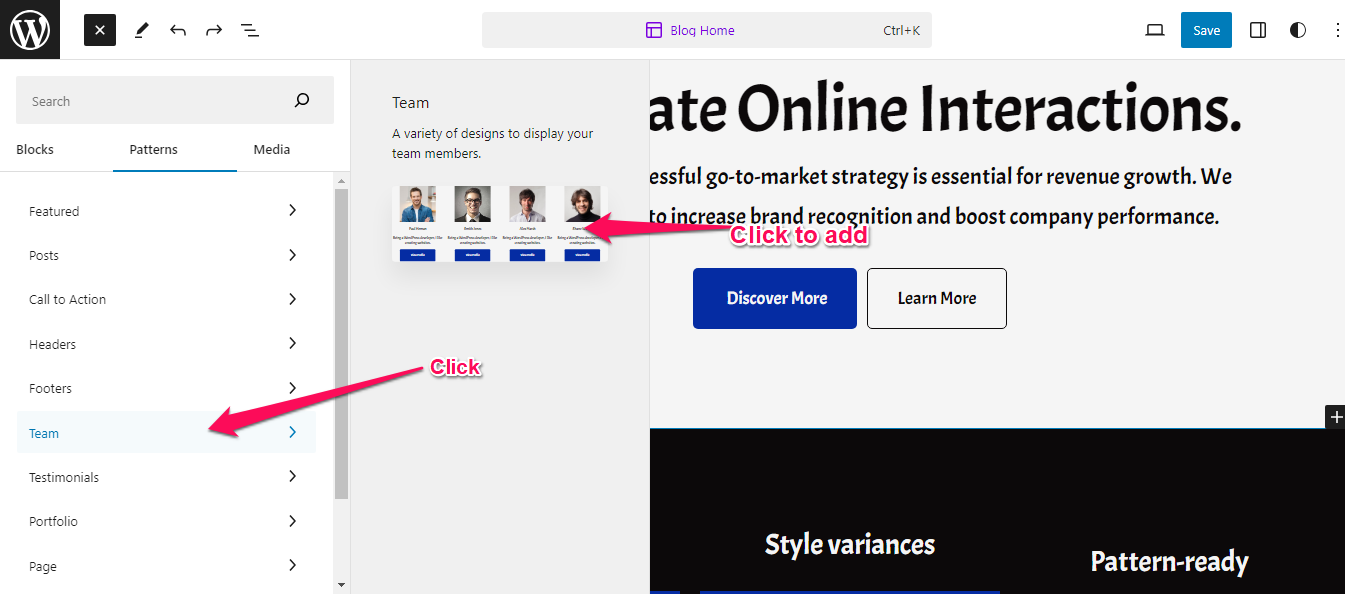 Step – 6: Then you can start editing sections of your pattern by clicking on element of the pattern itself.
Step – 7: For more advance option click on setting icon on top right of the editor. Edit as per your need.
Step – 8: Click Save after you are done editing.