Keeping visitors engaged with your sites is a must to reduce the bounce rate. Therefore, site owners have to put in lots of different elements and animation to keep engaging visitors; so they don't get bored and bounce off to other sites. Video background WordPress themes are one way to entertain them while giving the content info or product details if you sell any. It's like killing 2 Birds with one stone. Right?
So, if you want a WP site theme with a video background to keep your visitors staying and engaging with your site or page, here are the top 7 you can try!
List Of Best Free Video Background WordPress Themes
1. Inspiro
2. Colibri WP
3. Teluro
4. Brite
5. Materialis
6. Hugo WP
7. Althea WP
Also Read:
Best Free Entertainment WordPress Themes
Best Free Wiki WordPress Themes
1. Inspiro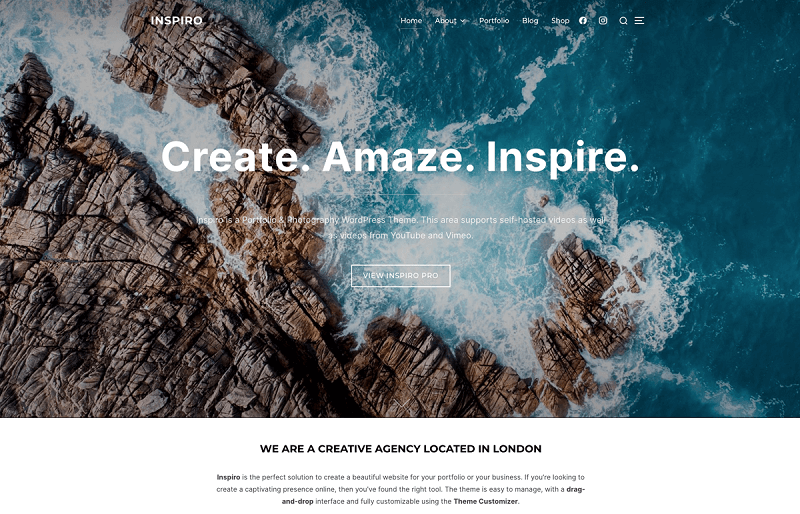 The first theme we added to our theme collection of the best free Video Background WordPress themes is Inspiro. The Inspiro theme is a professional Lightweight WP theme built to design photo and video-focused websites. Furthermore, Inspiro is fully GDPR-compliant and lets you control your content through Customizer and Basic Widgets.
Furthermore, you will get a fullscreen area that supports Vimeo, YouTube & self-hosted video backgrounds in the Inspiro theme. So you can easily run your videos without meddling with the theme design. Also, you do not need coding skills to use the Inspiro theme. Besides this, Inspiro has an easy-to-use theme panel, locally hosted fonts, and compatibility with WooCommerce and popular Page Builders.
2. Colibri WP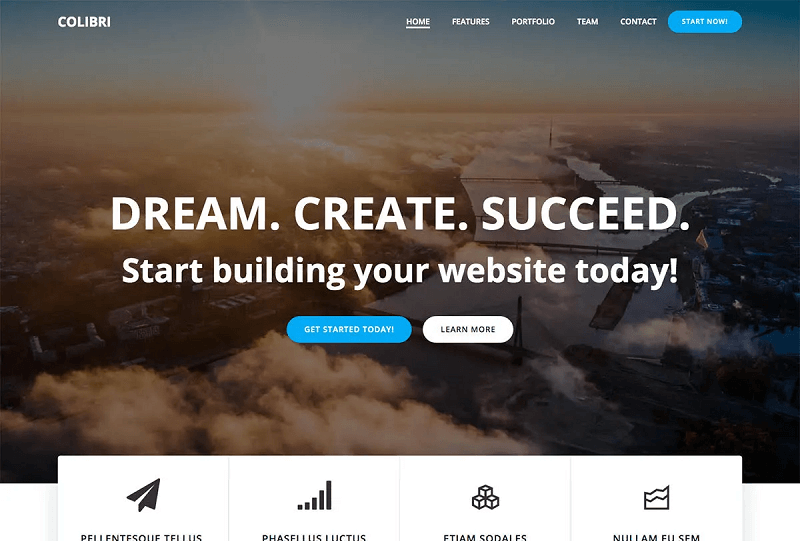 Colibri WP is another highly customizable, multipurpose WordPress theme perfect for creating a stunning video background website using drag and drop. Also, The Colibri WP WordPress theme has a predesigned home page, 5 Header designs, over 35 ready-to-use content blocks, and a breathtaking design integrated with modern CSS effects. This powerful free WP theme has all the essential features and functionalities, and you will get over 25 drag-and-drop components. By combining these components, you can create your custom blocks.
Furthermore, Colibri WP is an organized theme with customization options, video background, slideshow background, etc. Also, this splendid WP theme is responsive, so it works on all screen devices out of the box and meets your expectation for building a capricious site of your choice.
3. Teluro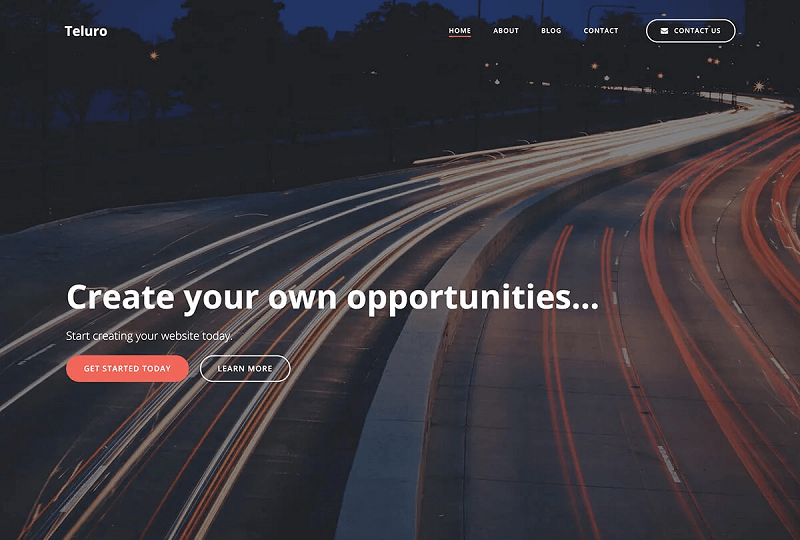 The Teluro is a lightweight, multipurpose free WordPress theme loaded with essential customizing features, allowing you to build unbeatable websites with a video background. This splendid video background theme is optimized and developed for creating a business, blog, or portfolio site using drag and drop. Also, the Teluro theme has 5 Header designs, making it a flexible and versatile WP theme.
Besides this, Teluro is highly compatible with Elementor, WooCommerce, and other page builders, and you will get ready-to-use content blocks that you can customize. Also, the Teluro is excellent for those who want Bold style, typography, and design with a background video. Teluro has a wide range of features with a custom menu, translation ready, etc.
4. Brite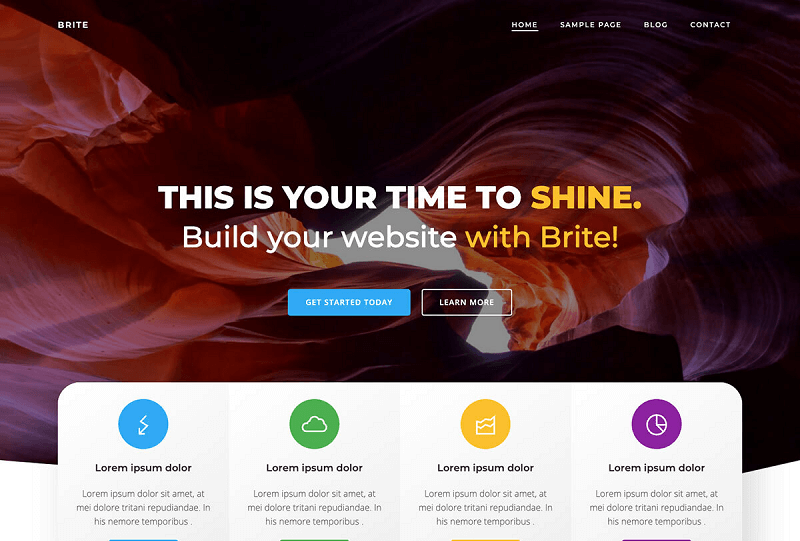 The Next theme on our background video WordPress themes collection is the Brite theme. The Brite theme is a multi-purpose block-based theme with 25 drag-and-drop components. This fully responsive block theme is perfect for portfolio, business, personal blog, and product showcasing websites. Besides this, Brite offers valuable features and a stunning design with the latest web standards like HTML5 and CSS3 that work well with all devices.
Furthermore, the Brite theme gives you ready-to-use content blocks and necessary sections like Portfolio, Blog, Testimonials, Banner, etc. Also, the Brite WP theme is compatible with all the latest plugins and page builders and can be the ultimate solution if you are looking for a video background or slideshow background-based theme.
5. Materialis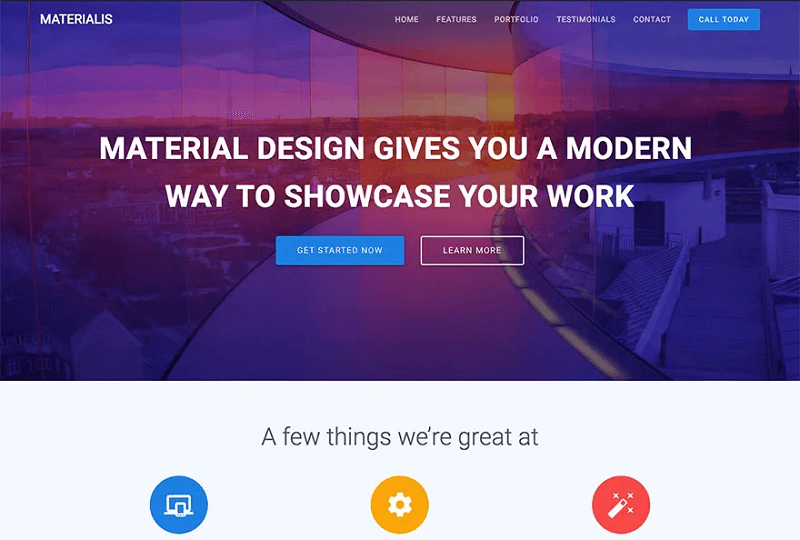 Developed by Extend Themes, this free WordPress theme is perfect for blogs, WooCommerce storefronts, and other business-related sites. Also, the Materialis theme is SEO optimized and has a visually appealing predesigned home page, allowing you to build your online blogging or business sites at a remarkable pace.
Also, the Materialis theme has Gutenberg and Elementor page builder support, Schema.org code, and SEO-optimized Codes to boost search engine visibility. In addition, the Materialis theme has the latest cross-browser compatibility and customization options for a video background, slideshow background, header content, etc. And the Materialis theme has loaded with theme options, so do not worry about its customization abilities.
6. Hugo WP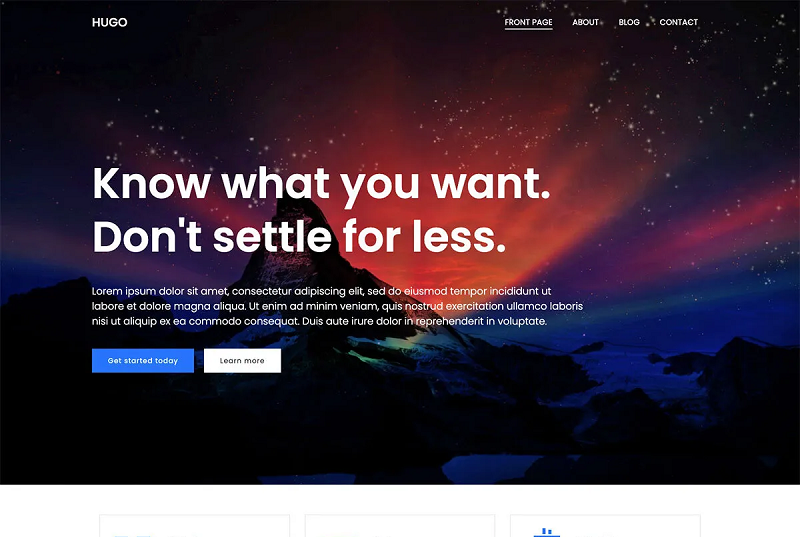 The Hugo WP theme is another free, video background integrated theme excellent for your upcoming blog and business websites. Also, the Hugo WP theme gives you a stunning layout combined with unlimited color options, a background with sliders and videos, and more. Furthermore, this gorgeous WP theme has Elementor-based customizable blocks, layout design, and drag-and-drop elements, letting you create highly streamlined sites.
Besides this, the Hugo WP theme has all the required features and customization options to build websites of your choice. Also, this splendid WordPress theme is so responsive that your site looks perfect across all screen devices out of the box. The Hugo WP theme also supports the SEO Yoast, Builder page builder, Jetpack plugin, etc.
7. Althea WP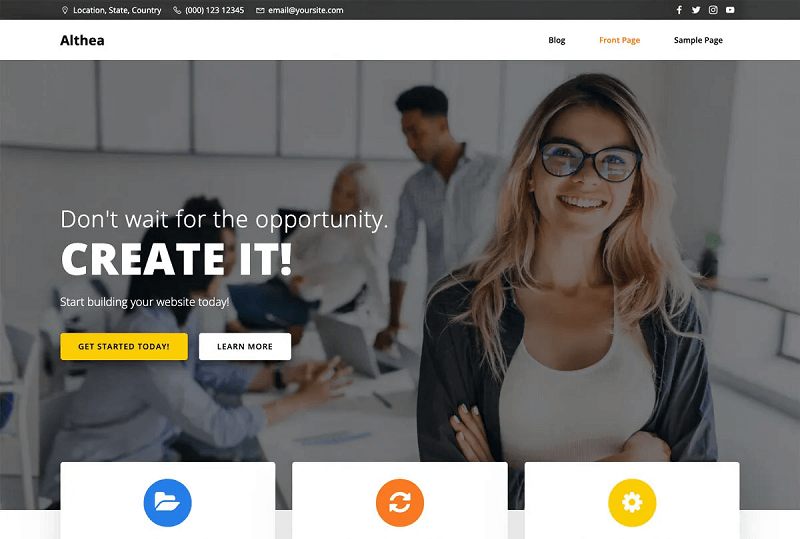 The Althea WP is a beautiful, clean WordPress theme with a multipurpose design. It is another customizable block-based WP theme excellent for all magazine, portfolio, blog, and business-related sites. Furthermore, this exquisite WordPress theme delivers header content types, video backgrounds, slideshow backgrounds, etc., optimized for all screens.
Also, the Althea WP theme comes with customization options and dozens of block patterns allowing designing a wide range of professional layouts using the drag and drop feature. The Althea WP theme also supports the latest Page Builders and comes with pre-designed home page and header designs. With the Althea WP theme, you can easily create a professional site to showcase your work without writing codes.
Conclusion:
Video backgrounds are very popular on sites, but it's not just how they look that matters. It also helps to create engagement by incorporating powerful features like social media sharing and comments. You can also make your content more appealing with video backgrounds, which also boost conversions and improve SEO rankings. Also, it is an engaging way to tell your visitors about your products and services. You can use a video background in many ways, for example, product information, about yourself, community projects, etc. So, try these splendid video background themes and build your stunning personal and business websites that keep your visitor engaged and boost conversion rate.